If you've been following me for awhile, malady you know that I love bright colors and I hardly ever wear black. The only time I would wear black is on Sundays for choir. My closet is colorful pretty much all year long and it only gets a tiny bit dull when I pull out warm pieces in grey and jewel tones in winter.
My most favorite clothes are usually summer pieces, in bright colors and very delicate materials! Some of them are actually just dry-clean only. I'm sure you've seen these outfits on this post from a couple of years ago and to this day, they still are my favorites. But like I said they are very delicate materials, as you can tell as well, and sometimes making a trip to the dry cleaners is a hassle. I know, I know…
But I discovered a time saver for me – Tide Pods! Although I don't recommend you ladies doing this for ALL of your dry-clean only clothes, I do recommend Tide Pods for your bright-colored ones and of course the lights and the whites!
If you're not familiar with Tide Pods, they basically are laundry detergent in a capsule. What I love about it is its convenience. No messy measuring cups. All you have to do is just drop a pod in your load and voila! Let it do its work.
I know a lot of people also bring it with them when traveling. Imagine having to travel for a week or more. While it's totally acceptable to bring a ton of clothes, it sure isn't always convenient and budget-friendly. With ridiculous baggage fees these days, it's always good to save up some money on those so you have more spending money, right?
The best part is even if you don't want to take the pods with you when traveling, you can always get them at the nearest local grocery store such as Walmart, wherever your destination is.
Tide Pods are very color-friendly and removes stains without lightening or bleaching the color.
Have you tried Tide Pods before? What are your thoughts?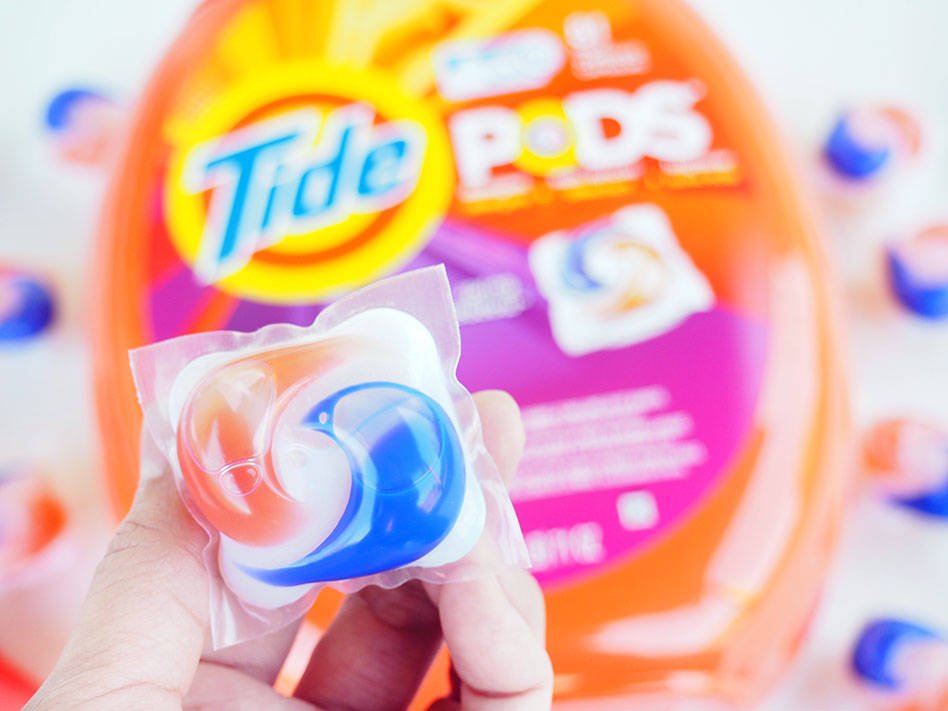 …………………………………………………………………………………………………………………………………………….
Disclaimer: This post is sponsored by Tide Pods. The opinions expressed herein are mine and are not indicative of the opinions or positions of Tide Pods. Thank you for supporting LynneGabriel.com sponsors. They make my blog possible! #TideChic