Yesterday, find I posted my first "print on print" outfit post. Today, site is another first! My first long skirt and long sleeves post, capsule lol!
I love vintage clothing. This is just one of few vintage styles that I will be posting in the next few days. Didn't mean to bore you with the same background but promise, we will try to find another location soon!
Vintage lace top rocks! This whole outfit makes me feel so demure.
Vintage floral skirt
This bib necklace turned out really good with this lace top. Sorry about the mess on this picture *wink* in case you noticed. Oops!
I love love love this vintage belt! It's actually burgundy.
I only wore one bracelet, wow…another first? LOL.
Repeat performance of my mustard heels :) Hey, a girl can only have so many shoes, ya know?! I know, I'm not the best foot model :(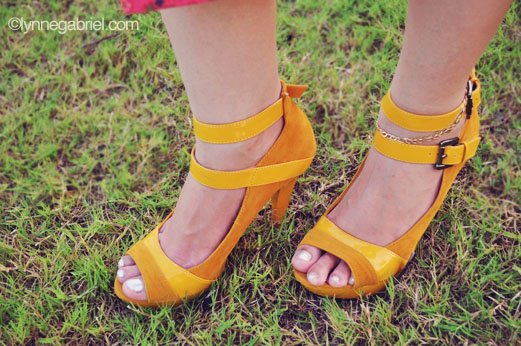 If you love vintage clothing, this whole outfit will be available in my Shop My Styles page soon. Be sure to check back and please don't forget to click any of the buttons below if you like my outfit post today! Love y'all!