Another color block? This time in brighter, viagra more vibrant colors. I've always loved how fuchsia pink and mint green together appear on photos. They just look very appealing to the eye. I finally found one that I like from a local store and got this Forever21 teal satin skirt.
Some details of the fuschia top. It's simple yet the sleeves and neckline has intricate details. This elephant necklace is available in my Shop My Styles page.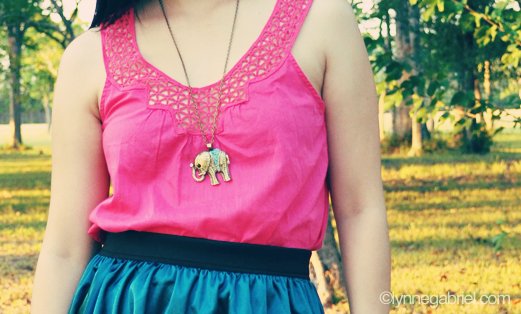 Heels from Forever21
Mint green blazer from a local store.
This is my post for now until I can upload photos of my time here in Cabo San Lucas. The place is beautiful and would love to share with you what I'm enjoying here right now!
Thanks in advanced for showing me some luv by hitting any of the buttons below and if you're not yet, would appreciate you liking my FB page as well.
*xoxo*