Charming Charlie Floral Cold Shoulder Top | Similar White Jeggings | Charming Charlie Aviator Sunglasses | Similar Charming Charlie Earrings | Similar Charming Charlie Necklace | Charming Charlie Hinge Bangle | Similar Charming Charlie Clutch Bag | Wild Diva Lace Up Sandals (All c/o)
. . . . . . . . . . . . . . . . . . . . . . . . . . . . . . . . . . . . . . . . . . . . . . . . . . . . . . . . . . . . . . . . . . . . . . . . . .
If you're following me on Instagram (@heyitslynneg), you've probably seen this sneak peek post a couple of months ago. Yup, back in April! And if you did, you would have read in the caption that I got to test drive the Lexus rh450 which was freaking amazing, by the way.
Yup, that week, we got to go to the Houston Shell Open and enjoy VIP seats while watching golf. Thanks to Lexus! Can't wait for next year's golf tournament again.
My husband and I absolutely loved driving Lexus rh450. The vehicle we got to test drive came in the Autumn Shimmer color which was sort of a fusion of copper and burnt orange. There was nothing like that color that I've seen before. Although it was different, I still would love my car to be in pearl white which I believe rh450 comes in that color.
I don't know all the technicalities of a vehicle. All I know that as a girl, it felt sooooo good to drive! One feature that I really do love though is its ability to shift from gas to electric. Thus, it's hybrid. When I am getting low on gas, it turns to its electric power to run it. It's also very economical in gas since it seems to switch between gas and power from time to time. There is a gauge that basically tells you what it's using while you're driving. The vehicle has a nice luxury feel to it as you would expect Lexus to deliver.
On to the outfit…
Since this outfit was shot awhile back, a few of my accessories from Charming Charlie aren't available online anymore. However, I provided some similar items on the links above. Thankfully, this Charming Charlie Floral Cold Shoulder Top is still available and is currently on sale for $21.99 from $29.99, so be sure to grab yours now before they completely sell out!
I've heard some people are not too fond of the cold shoulder style. I personally love it. I think it's the next best thing to the off-shoulder trend. I love off-shoulder dresses and tops but I gotta admit, it can be uncomfortable at times. And if that's how off-shoulder makes you feel but still would like to ride the trend, then the cold shoulder style is for you! Charming Charlie has got a few lovely ones here.
You're welcome! *Wink*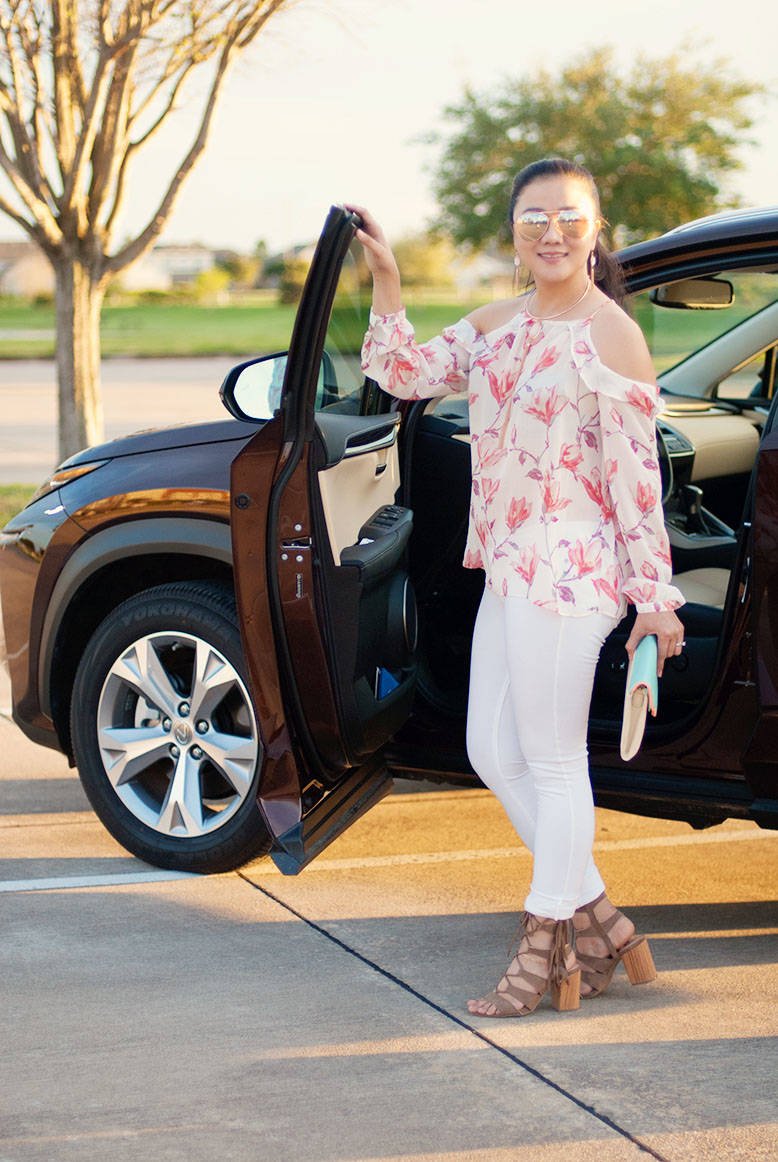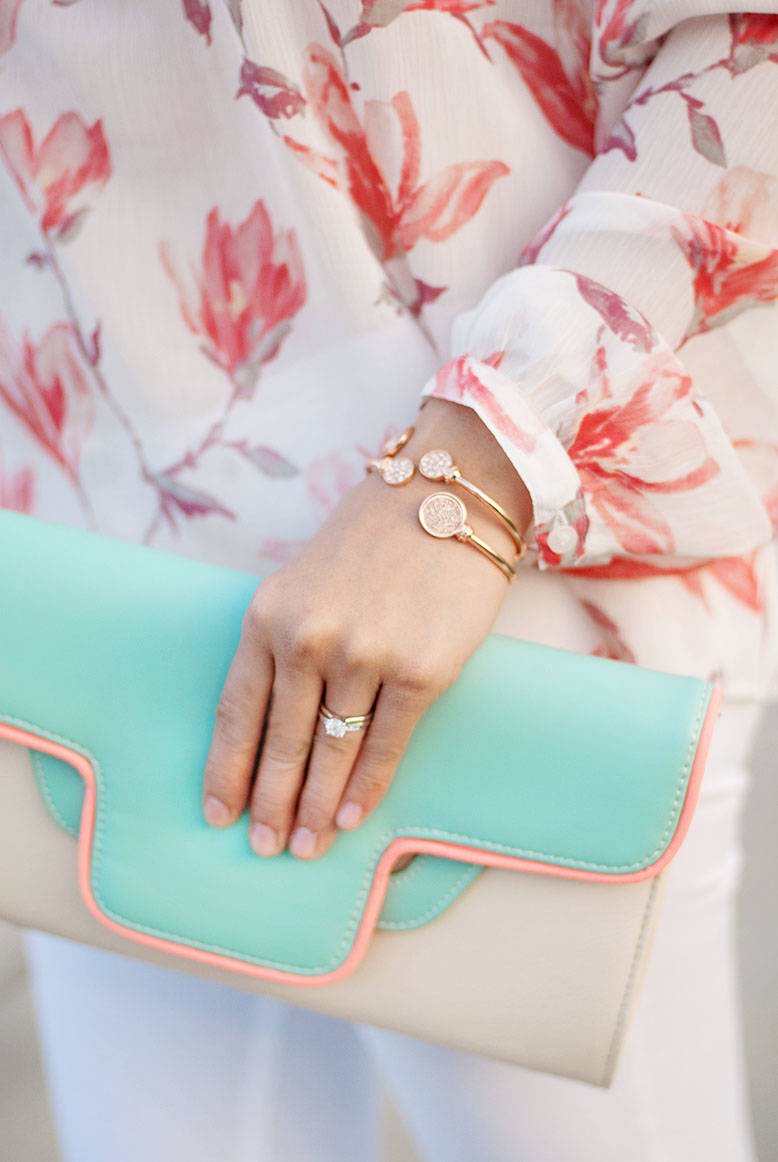 SaveSave
SaveSave
SaveSave
SaveSave
SaveSave
SaveSave
SaveSave
SaveSave