Velvet Heart Tunic | Velvet Heart Acid Wash Jeans | Elaine Turner Bag | Lisa Lecroy Interchangeable Boots (Use code LGABRIEL13 to receive a discount) | Fibi and Clo Earrings | Outrage Fashion Big Chain Necklace | Outrage Fashion Triple Chain Bracelet (All c/o)
. . . . . . . . . . . . . . . . . . . . . . . . . . . . . . . . . . . . . . . . . . . . . . . . . . . . . . . . . . . . . . . . . . . . . . . . . . . . . . . . . . . . . .
In case you think I turned into a squirrel…take heart! Because I haven't. I just wanted to show you another snap shot of the little things that make me smile. We often get these type of spectators during the shoot and although they don't necessarily photo bomb me,  they distract us…in a good kinda way. We also get them as visitors in our backyard. In fact,  I have named one of them Tommy.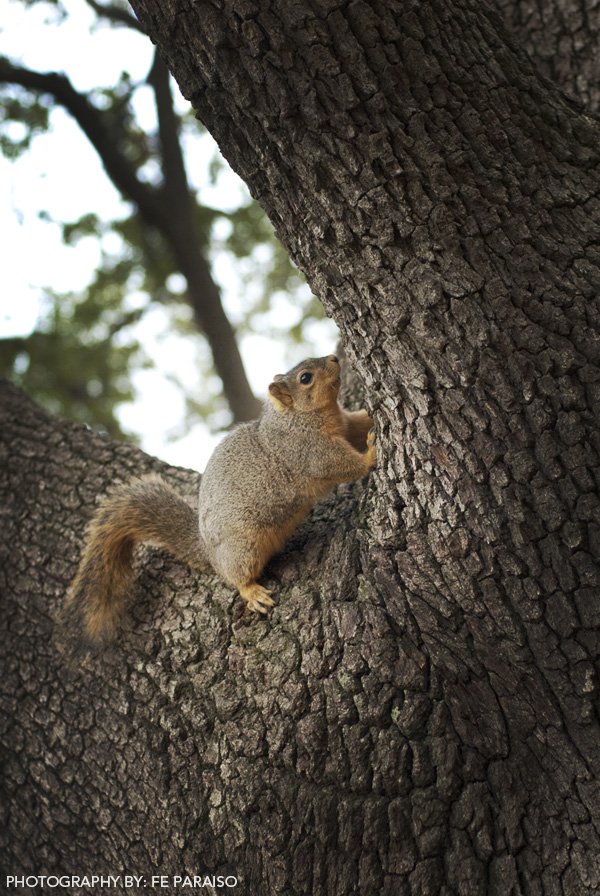 A tunic is a top so easy to style. When it comes in black, tadalafil it's even easier. Not only are tunics easy to style, it's also very comfortable. How many of you just prefers comfort vs. sexy? Although in fashion these days, you really can combine both.  This outfit right here is totally comfy and sexy. You can actually wear it with a pencil skirt for a more work-friendly look but since I'm going for the winner casual outfit, I went with the denim! An acid wash denim. Do you own a pair?  This style I put together is all centered around the amazing Lisa Lecroy Interchangeable Boots. Yes, you read it right, it's interchangeable. You will see in the next few pictures that I'm wearing a pair of awesome platform booties but keep scrolling down until you see the transformed boots! (Doing a little change in format for this particular post so scroll below for some captions.)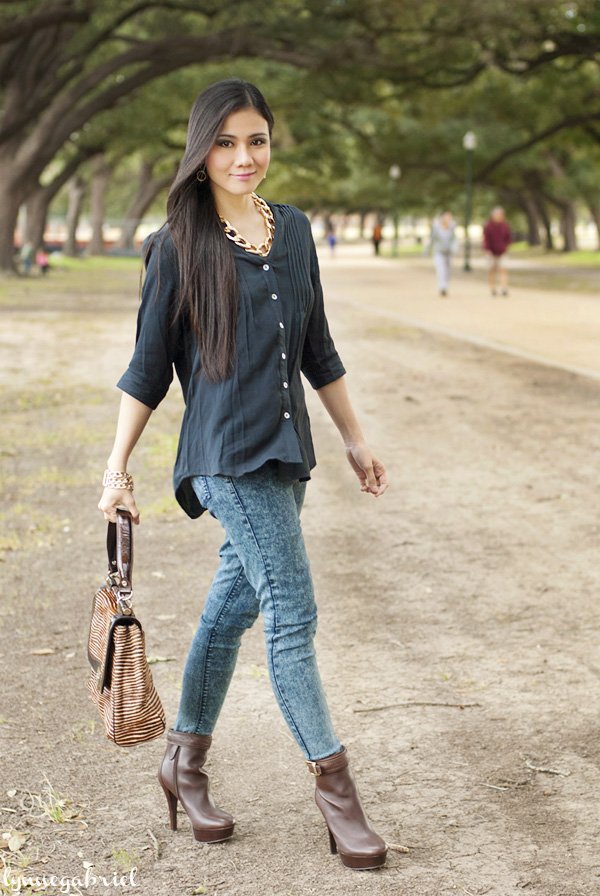 In the next couple of photos below, you will notice that the booties transformed into a tall boots. No, I didn't change into another pair of boots. They are the same exact booties, except that I just added what they call the "Topper." It's like an extension.
So from a pair of booties like this with just a buckle…
The same exact booties can be transformed into this with only a few snaps. Yes, you can snap your way into rocking such an innovative fashionable shoes! And if you're thinking, wow those heels are tower high. Honestly, at first, I thought so too. But once I wore them, they are the MOST comfortable platform shoes ever and I'm not even kidding. I don't doubt why because Lisa LeCroy works with the designer who works with name brands such as DKNY. They have other designs and will definitely come out with some spring styles. Don't forget to use code LGABRIEL13 to get a discount! If you're going to splurge on a pair of boots and booties, I highly recommend Lisa Lecroy's.