This was the last of 3 set that we shot on Sunday afternoon. I was a bit tired but the show must go on. I had way too much fun shooting this outfit and you can tell by the pics…so if you see way too many pics on this post it's cuz, sales there were really a lot of good ones that came out and it just hurts not to post them, view lol.
My mom found this tulle dress, it's Exhiliration (Target brand, ya know? Hey if it's cute, then who cares? LOL). She also found these unbranded shoes which are waaaaayyyyyy too cute!
Necklaces from Forever21. Three different ones I put together.
Bangles from Forever21 also.
Pink Sheer Ankle Socks from Charlotte Russe.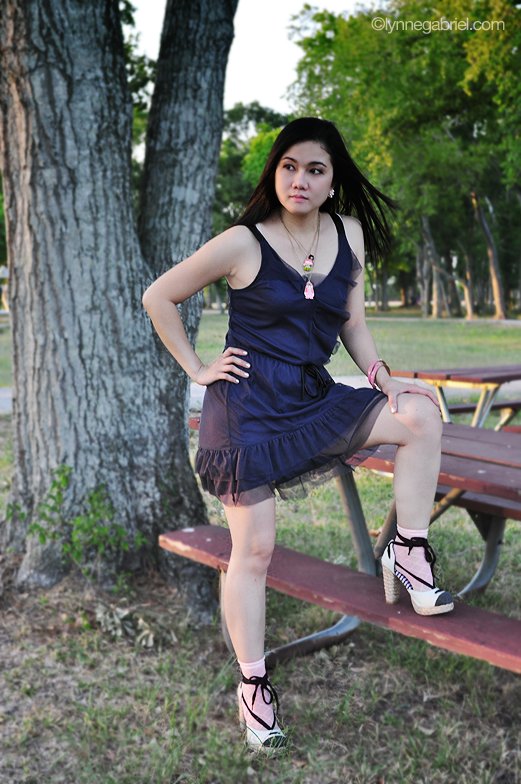 If you like this outfit as much as I did (which I really hope you do! *wink*), please click any of the buttons below and thank you in advanced for sharing my blog. Please help me grow my followers. Love ya all!