Deb Shops Denim Crop Top (Check Out Chambray with Front Tie Crop Top) | Jupe NYC Maxi Skirt |Barrington Gifts St. Anne Tote Bag |  Fibi and Clo Sandals (Scroll all the way down for full photo) | BCBG Max Azria Sunglasses via Eyewear Envy |  Kendra Scott Earrings |  Mirriam Merenfeld Initial Necklace |  Boutique Minimaliste Shell Necklace | Boutique Minimaliste Bracelets | In Addition: Violet Love Headband (All c/o)
. . . . . . . . . . . . . . . . . . . . . . . . . . . . . . . . . . . . . . . . . . . . . . . . . . . . . . . . . . . . . . . . . . . . . . . . . . . . . . . . . . . . . .
There is no doubt that the heat is gettting more and more intense by the day. In Houston, top it off with a very unpleasant humidity that keeps your hair and skin sticky, it seriously can be annoying.  For those of you in cooler areas, good for you! Now for us who are in heat-stricken area like Texas, I'm sure we all have our ways to deal with it. Some have wipes in their purse, battery-operated pocket fans (I really want one of these!), body splash, and of course, us ladies cannot not have our powder for re-touching.
But I think the ultimate way to cool down your body when you're on the go is to constantly drink cold fluids. Not only will it cool you down, but it will also re-hydrate the fluids that go out of your body usually from sweating. Some prefer water, while others prefer flavored drinks.  As bad as it may sound, I don't consume a huge amount of water. In fact, sometimes I don't drink water. I really prefer flavored drinks and thanks to Bottled Starbucks® Iced Coffee because it's just the perfect pick-me-up and cool-me-down drink that I need! It comes in 3 different flavors. My favorite is Vanilla but I just recently got to try the Coffee + Milk and it's just as good as the vanilla! They do have caramel too. Bottled Starbucks® Iced Coffee is available where you buy groceries nationwide.
P.S. How do you like today's outfit? That pink whimsical chiffon maxi skirt got you? *Wink* Also lovin' the dainty jewelries I wore here. Be sure to visit the Outfit Recap above for links.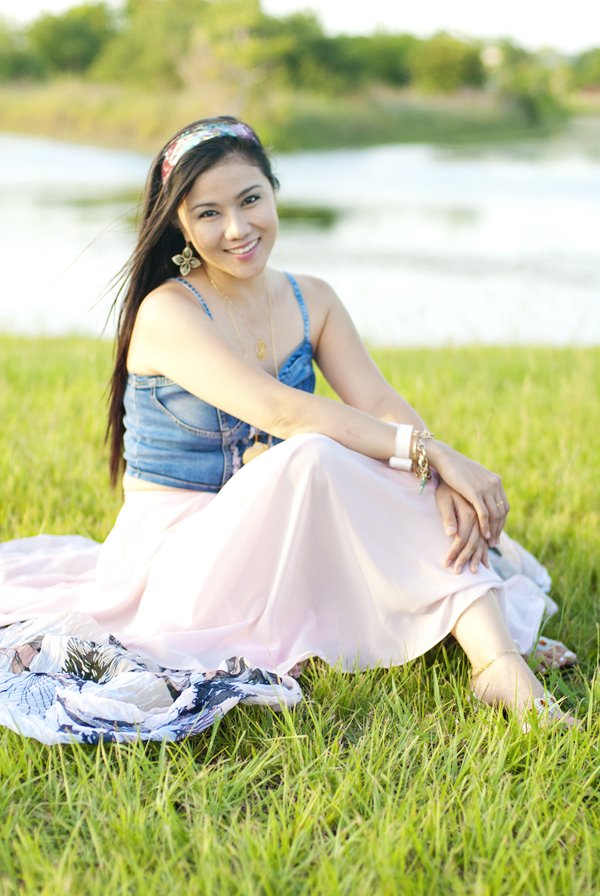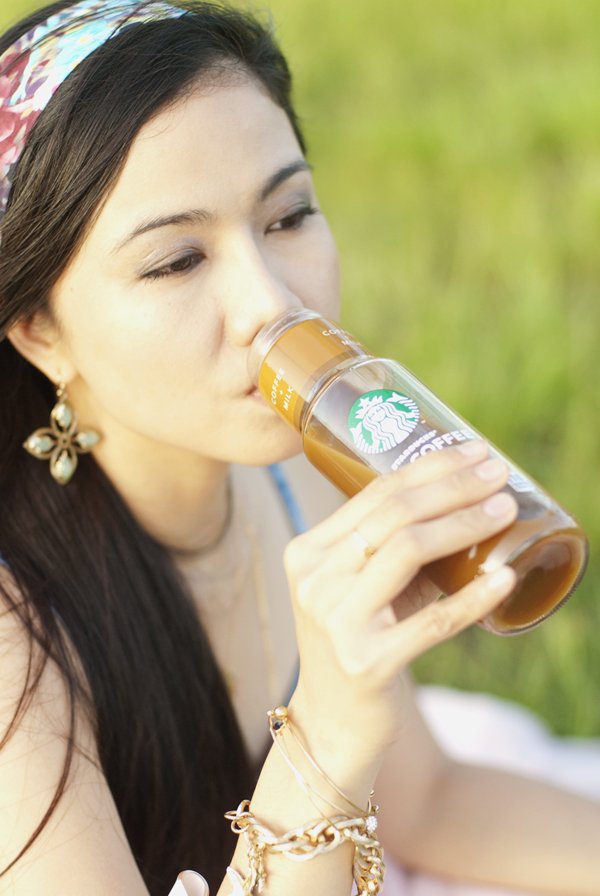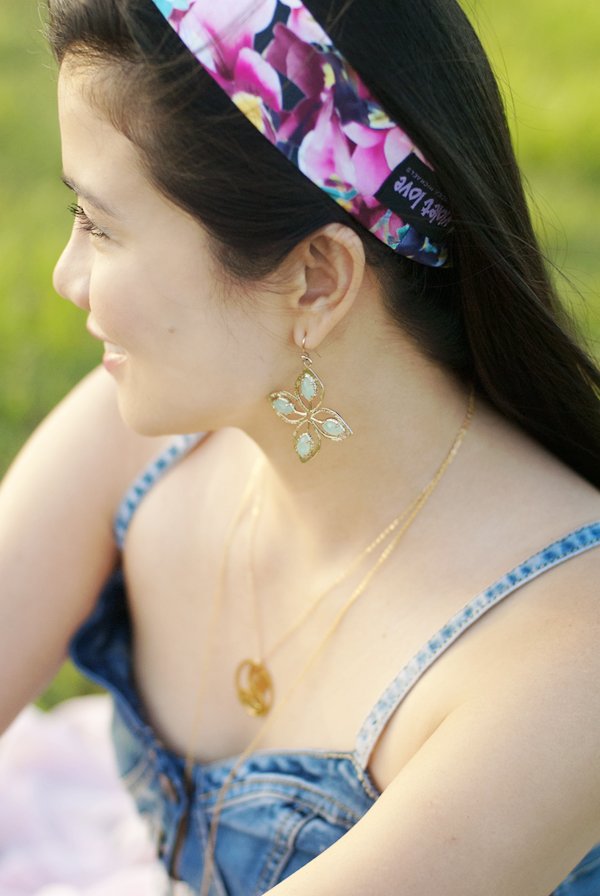 Bottled Starbucks Iced Coffee beverages are the perfect blend of premium Starbucks coffee and 2 percent milk. Available in four delicious offerings: Coffee + Milk, Low Calorie Coffee + Milk, Vanilla, and Caramel, Starbucks Iced Coffee ready-to-drink beverages are the perfect on-the-go refreshment to get you through the daily commute, big projects such as spring cleaning, or an exciting road trip with friends. Look for it at major grocery and convenience stores, available nationwide.
…………………………………………………………………………………………………………………………………………….
Disclaimer: Compensation was provided by Starbucks Coffee Company via Mode Media. The opinions expressed herein are those of the author and are not indicative of the opinions or positions of Starbucks Coffee Company.