My first Instagram round-up ever! And it's just a mini-one. In my 6 years of blogging, I've never really done one but in the beginning of summer, I posted quite a few outfits on my Instagram that have never been on the blog so thought I'd share with you guys here.
So here we go…
Wore this ombré cover-up about 3 weeks ago or so when my husband and I had a staycation at the Woodlands Resort and Spa (more on that to come on a blog post). Unfortunately, I've had this one for the longest time and never really wore it until this summer. But here's quite a few that would make a great beach dress or cover up in pink ombre: Umgee Tassel Dress, LL Women's Dip Dye/Ombre Dress, Made by Johnny Tunic Dress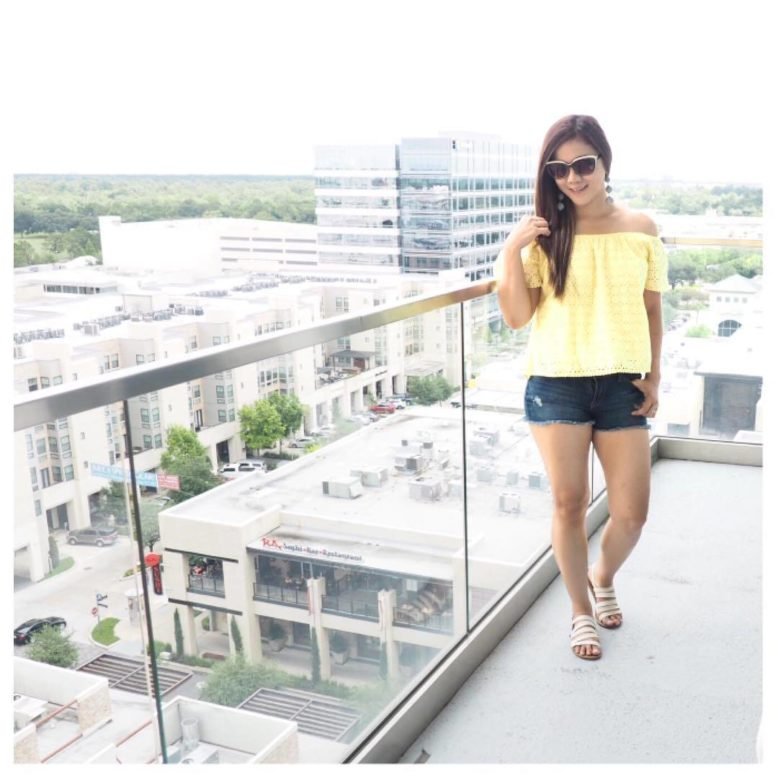 Here's another staycation outfit when we spent a couple of nights at Hotel Sorella here in Houston. This Everly eyelet off-the-shoulder is super cute and is still available in all sizes! As for the denim shorts, I've had it for awhile but if you're in the market for one, here's a few choices from Amazon.com.
By the way, if you've never shopped at Amazon for fashion, you should try! I'm not sure when they're rolling out this service but you can pretty soon try on clothes, delivered right to your door, even before purchasing them! I love shopping at Amazon. It's convenient and returns are easy if you don't like what you received in the mail for whatever reason.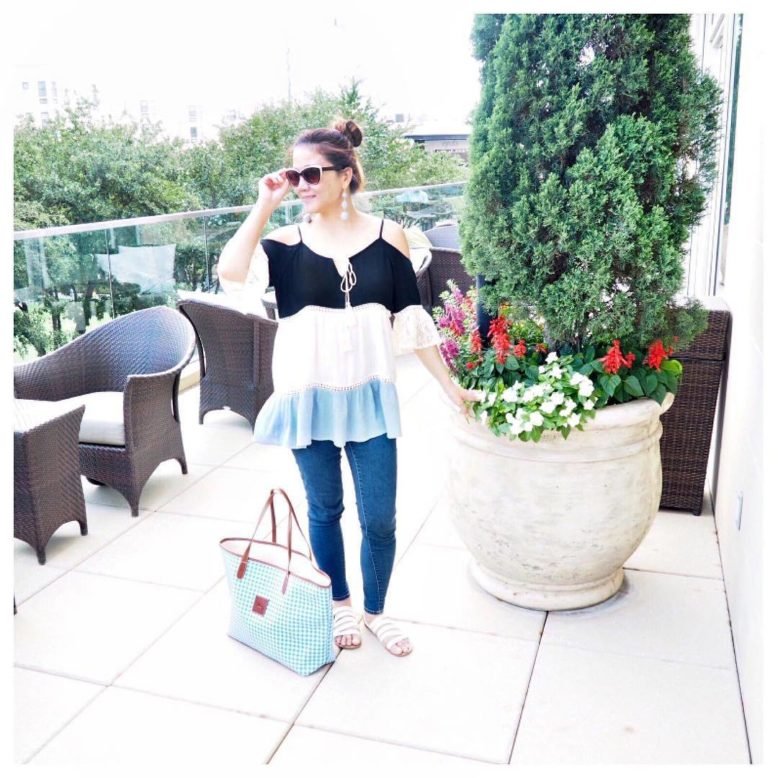 Another staycation outfit at Hotel Sorella. If you're not a fan of off-shoulder tops and dresses but still would sorta like to be trendy, try the cold-shoulder. Although I love the off-shoulder trend, in my opinion, cold shoulder is still a lot more comfortable. I really love this Umgee cold-shoulder top in color-block. The material is soft and comfy. But here are other options: Yile Shu Floral Cold Shoulder Top (available in different colors), Px Moda Cold Shoulder Top, Lou Keith Cold Shoulder Top (available in different colors), MakeMeChic Floral Cold Shoulder Top
This cute romper was from Pink Lily Boutique. It does look like a dress but it's actually a romper. Amazon.com has a ton of cute rompers as wells. Check them out here.
By the way, Amazon's Prime Day is coming up on July 11th. If you are not yet a Prime member, you can try it for free for 30 days by clicking on this link. With a lot of purchases I do every month from Amazon.com, Prime membership is definitely worth what I'm paying for. I save a ton on shipping fees.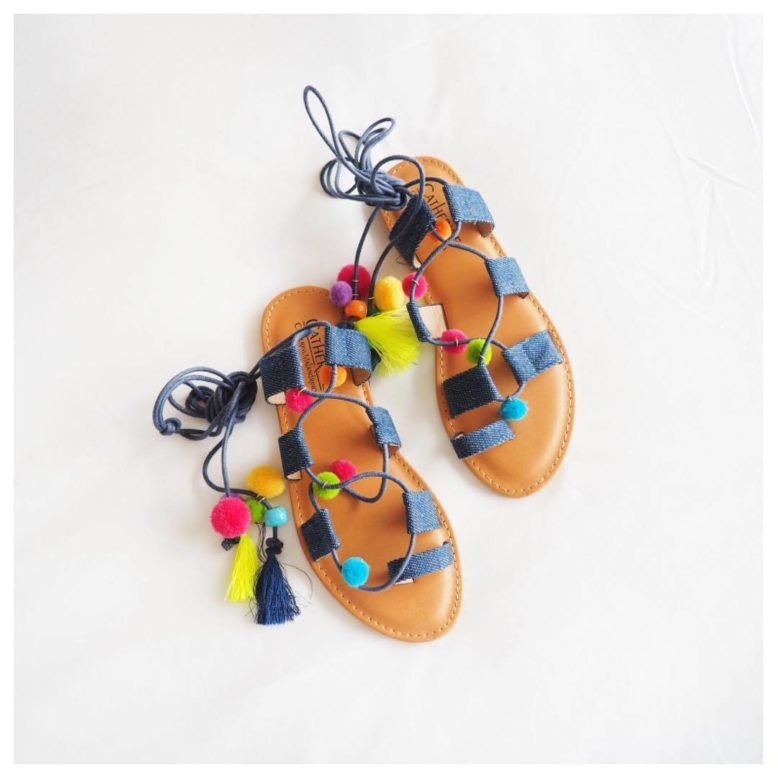 Pompom sandals are back! I bought this pair because I love the denim details. However, I had to return it after a few days because the tassel part fell apart. Boo! I'm looking to get another one though and thankfully Amazon has quite a few cute selections. Click here to check them out.
SaveSave
SaveSave
SaveSave
SaveSave
SaveSave
SaveSave