Pink Lily Floral Maxi Dress | Sugarfix by Bauble Bar Earrings | Tom Ford Sunglasses | Similar Pom Pom Straw Bag | Jack Rogers Sandals
. . . . . . . . . . . . . . . . . . . . . . . . . . . . . . . . . . . . . . . . . . . . . . . . . . . . . . . . . . . . . . . . . . . . . . . . . .
Being a woman can be tricky sometimes, ain't it? Especially in this day and age. I don't know about you ladies, but sometimes, I feel that way. It doesn't help that we're constantly being fed with unsolicited opinions and advices from social media. Advices such as "You can do whatever you want with your body." or "Flaunt what you got." It honestly irked me when I saw the first quote from a popular brand account I follow.
Of course, we can do whatever we want with our body. It's our body after all. But we all have to realize that we can't do anything at all, whether in life in general, relationships, business, career, family, without repercussions. One of the universal laws is The Law of Cause and Effect or the Law of Polarity, which in summary, basically states that what you put out there, you get back.
So if you're a single person and you're trying to attract a partner in life and you want a really good partner that you can spend the rest of your life with but you're constantly putting photos of you in provocative dresses and poses in social media, then guess what, the type of men that you will be attracting will be men who are just after your body. It makes sense, right? You're showing off your body and your behind in photos, then men who are after that will come to your life. Then you wonder why they broke your heart.
Don't get me wrong, I'm not saying this because I'm "holier than thou" or I'm better than you or I'm self-righteous. No. Far be it from me to even claim to be perfect and all of the above. But I would like to educate women and young girls that there is a way to dress up sexy and feminine without flaunting all you've got…without showing off your body too much, showing the creases of your butt or your cleavage and almost wearing nothing.
In my post How To Dress for Success Without Breaking The Bank and Why You Should, I mentioned that the way you dress tells people how you want them to treat you in their thoughts, words, and action. Your appearance speaks a lot. It tells people your self-image.
It is okay to dress sexy. I love doing that as well. But I set boundaries. Especially, now that I am married. I would like to preserve my body for my husband and my husband only. Just because you've got a nice body doesn't mean that you have to show it, skin and all, boobies and booties and all. I know I'm being very blunt but someone has to speak up and do the "dirty" job of speaking up, and for now, it's me.
There are ways to dress sexy without flaunting all that you've got. Below are the type of clothes that are sexy and attractive yet not too revealing. One of the best advices my mom taught me was "leave room for the imagination."
Maxi Dresses

My husband can testify that maxi dresses look sexy and attractive to women, even if it's long. There are certain maxi dresses that hugs the curves of your body and it's sexy but not provocative just like this Pink Lily Floral Maxi Dress. It all depends on the material. There are maxis that are just flowy but still sexy. See below for some more examples.




Wrap Dresses

Most wrap dresses have that body-hugging jersey material. I've seen a lot of corporate women wear this type of dress under a blazer or jacket and it was such a smart way to dress. However, it's not just a corporate outfit. In fact, it's one of those type of dresses that you can turn from day to night. See below for some more examples. The length is mostly modest. However, you can find wrap dresses that are above the knee that are still pretty modest.




Sheath Dresses




Pencil Cut Midi Skirt

Midi pencil skirt is another silhouette that hugs your body/bottom part. Now there is a way to wear this that's provocative (wearing crop top or bralette or super tight tank top) but there's also a way to wear it classy such as wearing a dressy and nicely loosed top.

Skinny Jeans

There is no doubt that skinny jeans can be sexy on  a woman. Just like the midi pencil cut, there is a way to wear jeans provocatively but there is a nice and classy way to do it.
Does that mean you can't wear short dresses or backless or tube tops? Absolutely not. But do everything in moderation. Again, keep in mind that the way you dress is a total reflection of how you see yourself. You don't dress for others' approval but dress by how you want others to perceive you.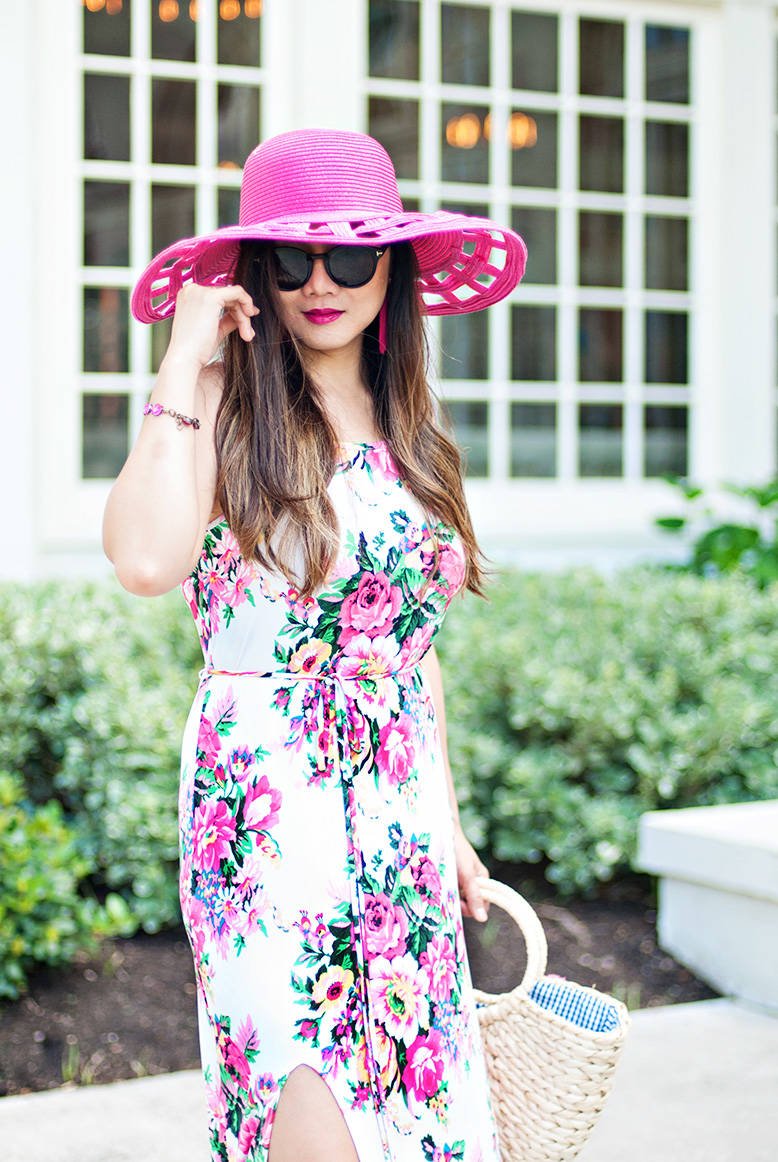 Before you leave, don't forget to join the giveaway for an unlocked iPhone 8+! Scroll down to join. Be sure you follow ALL the accounts to be eligible. Note to European followers most especially: Please note that you will be subscribed to the sponsor's email list but you can always unsubscribe anytime you wish to!