I guess one of the things that you do when you're on vacation is eat, sovaldi eat, sickness and eat!
Our first stop after checking in at the villa…Costco and Walmart! LOL. Here's the proof! Of course, I had to take picture at Walmart with Mexican flag…haha! In the picture with me is my aunt from Miami.
Pretty much our first day was just chill at the Villa since we were all tired and it was too hot to be outside. Our snack for that day? Cheese, grapes, and wine! (I think the one on the pic was Mimosa, I honestly don't remember, I just drank whatever it was, lol!) Yummm. My aunt bought these yellow/orange roses. So pretty!
We had some complimentary snacks from Chef Ceasar the day we got there and we all loved it so we had him prepare our dinner for our second night. All I can say is…YUUMMMMMM!!!
I took this shot quickly cuz I was going to have some outfit shoot with my cousin Jamie Co as the photographer. So the food served here was not everything we had that night.
Here's part of what we had that night…
Mexican dinner is never complete without chips and salsa…(yeah there's no salsa in this picture, lol!)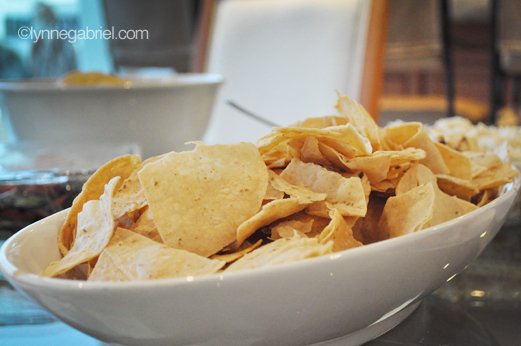 Chicken enchilada…too bad I don't eat chicken.
Guacamole and ceviche was the one in that weird container.
Mango margarita…hmmm hmmm hmmm!
Creme brulee!!!
Meet our chef and his wife…from The Major Catering in Cabo San Lucas
And meet my beautiful family *Wink*