This post contain some affiliate links.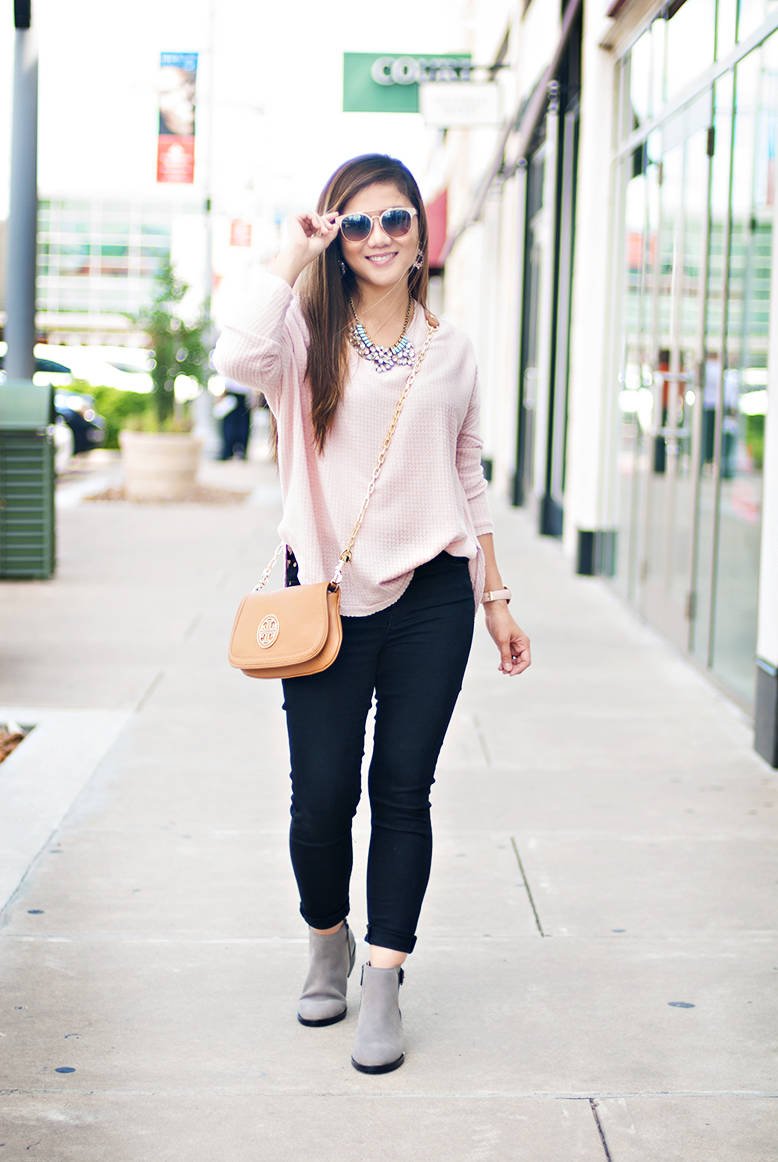 Charming Charlie Sweater | Similar Black Skinny Jeans | Jessica Simpson Sunglasses | SugarFix by Bauble Bar Necklace | SugarFix by Bauble Bar Earrings | CLUSE Watch | Tory Burch Amanda Crossbody Bag | EMU Australia Cow Leather Boots(c/o)
. . . . . . . . . . . . . . . . . . . . . . . . . . . . . . . . . . . . . . . . . . . . . . . . . . . . . . . . . . . . . . . . . . . . . . . . . .
A lot of times, dressing up doesn't have to be complicated. We, women, tend to complicate things a lot (uhh hello, I'm guilty of that!) by having too many things in our closet and eventually finding ourselves with "nothing to wear."
But quite honestly, everyday outfits don't have to be elaborate. You can dress up cool and casual this fall by putting a nice cozy sweater and a pair of jeans and booties. Nothing can be cuter than a simple "girl next door" look. Of course, that all depends on the weather where you're at.
In Houston, where we seem to have longer summer days, light sweaters will fly. But if you're in a location where it tends to be chilly pretty early in fall, you can always layer up.
Although fall is predominantly all about jewel tones, light colors such as blush paired with contrasting pieces is very acceptable fashion wise. This Charming Charlie Sweater has a nice sweet pinkish/blush color in person and is quite a light material. For only $29, I never hesitated to add it to my wardrobe this fall. And because it's pastel and light material, you can easily wear it from fall, winter, to spring!
Of course, you can always accessorize to add more pizazz to your otherwise plain outfit. My favorite way is to accessorize baubles. Bauble Bar recently released their Sugarfix collection at Target and oh they're so pretty! These SugarFix by Bauble Bar Earrings are only $12.99 and they will make a great gift for the upcoming holidays!
Finally, on my last post, I mentioned EMU Australia and how I loved their boots. They have so many pretty ones and this gray cow leather boots is my second favorite! These are not your average boots. They are of very high quality and craftsmanship and something that you will be able to keep for years to come. I highly recommend checking out this brand.
Check Out Other Sweaters Below: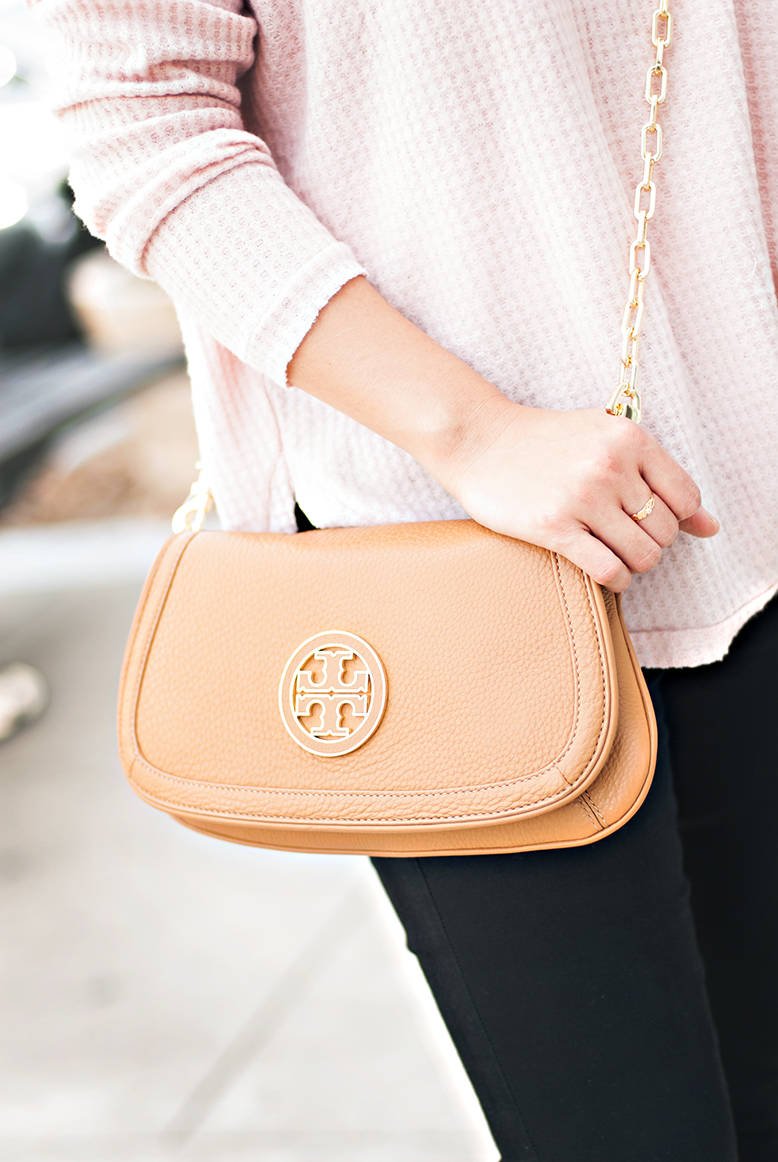 SaveSave
SaveSave
SaveSave
SaveSave
SaveSave
SaveSave
SaveSave