This shop has been compensated by Collective Bias, Inc. and its advertiser. All opinions are mine alone. #WatchHowIStyle #CollectiveBias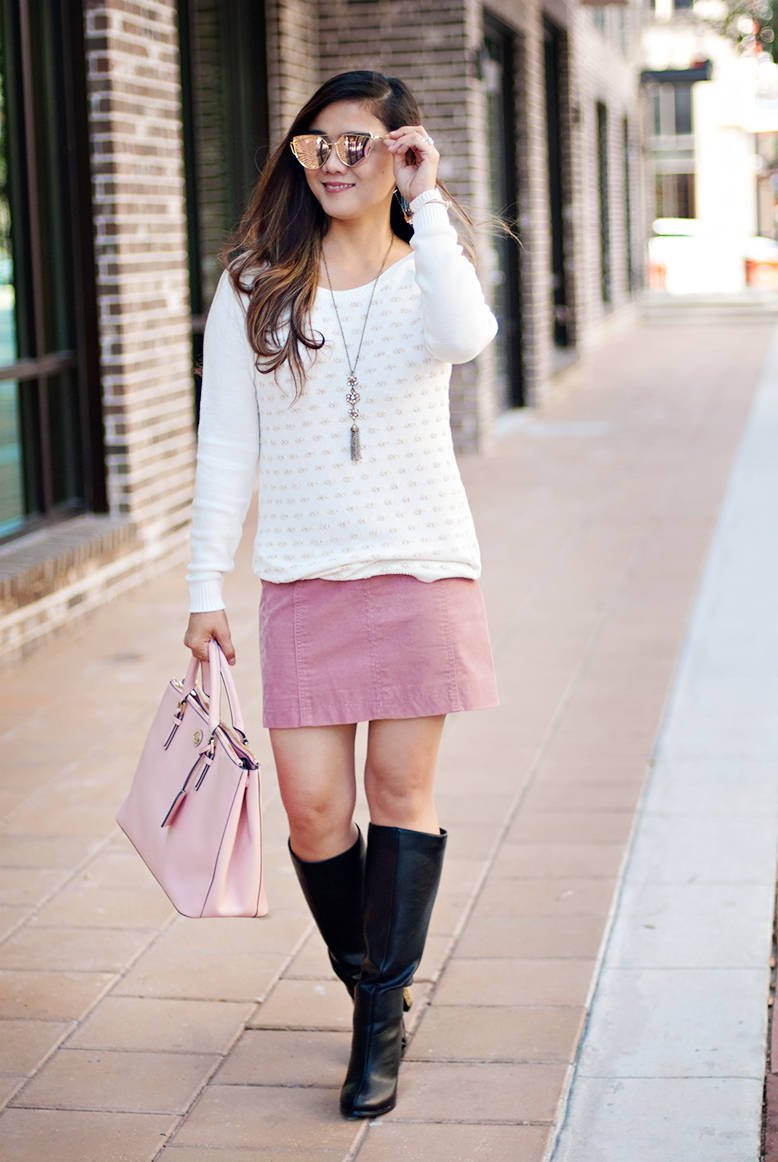 I get it…not a lot of women are into accessories. Not a lot of women like wearing fashion jewelry or watches.
BUT sometimes the beauty lies in the details…details such as accessories. Sometimes less is more but less doesn't have to be completely without accessories. Accessorizing does make an outfit look more sophisticated. You can turn a simple everyday staple into a stylish ensemble just with a minor tweak using accessories.
Now if you're not used to accessorizing, it may take a little bit of getting used to. However, once you're into it, you will kind of feel naked without any accessories. At least, that's how it is for me.
Let me share with you 4 ways to accessorize your outfit this fall…
4 Ways to Accessorize Your Fall Outfits:
Hats
Hats often make an outfit immediately impacting. They compliment outfits very well no matter the season and occasion. Have you ever seen Princess Kate Middleton or Princess Diana in their simple regal outfits and a hat? The hat often make the outfit look sophisticated. The same happens for an ordinary person wearing an ordinary outfit. Heck, a lot of times, even a casual sportswear look great with a hat.
Scarves
Scarves are a must this season. Not only can it make you cozy and warm but it also adds an even more stylish touch to your outfit.
Jewelry
If you noticed, I often accessorize with jewelry. While I don't often accessorize my outfits with jewelry when running an errand, jewelry is a staple for my outfits. Any of your super plain and simple dresses and tops can easily be glammed up with some jewelry.
Watches
If you're already a watch person, great! Accessorizing your outfits with a watch is an effortless way to add pizzazz to your outfits. There are different style of watches for every occasion and I know Anne Klein Watches which are available at Macy's just have that. If you're going to a formal occasion, Anne Klein has a watch for that. If you're going on a date night, Anne Klein has a watch for that. If you're just running errands, Anne Klein has a watch for that. Gotta love it!My favorite one is this Anne Klein Women's Light Pink Ceramic Bracelet Watch which I styled here in this post. I love the light pink ceramic band!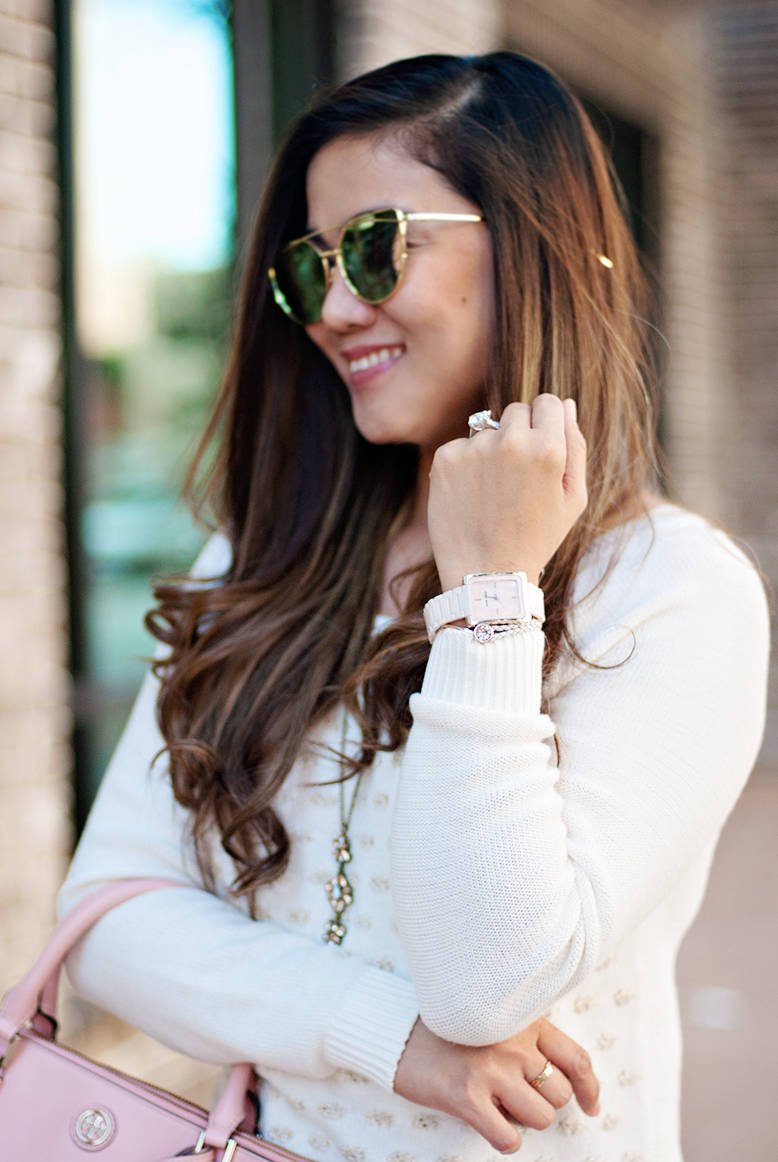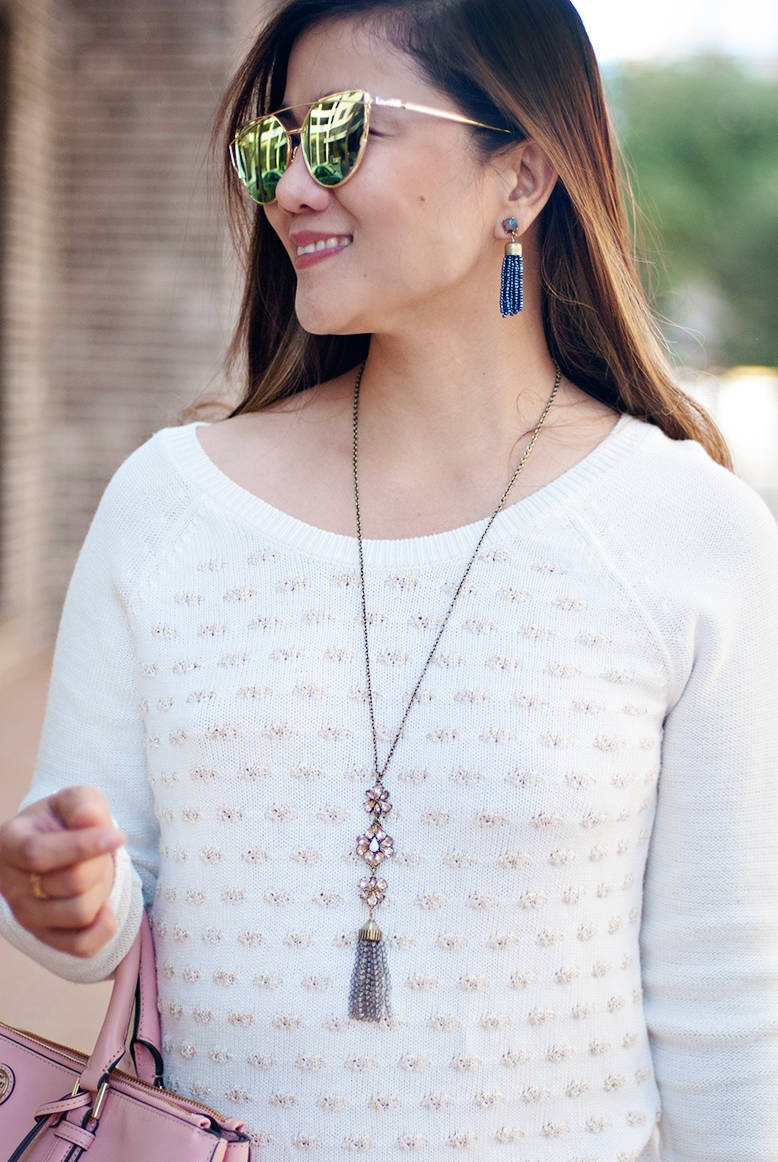 You can easily find Anne Klein Watches at your local Macy's at the watch or jewelry section or you can go to Macy's.com to order. Aside from making a great accessories, they will also make a wonderful gift this holiday season.
SaveSaveSaveSave
SaveSave
SaveSave
SaveSave
SaveSave
SaveSave
SaveSave
SaveSave
SaveSave
SaveSaveSaveSave
SaveSave