Mustard is definitely a fall color. What about hot pink?! Not so much! Or rather…not really! But mustard and fuchsia are highly contrasting colors that go well together.
I could have definitely worn some black boots to go with this Ann Taylor Loft top and Forever21 black and white print skirt but chose to use my hot pink Michael Antonio wedges to make a statement!
Instead of wearing a necklace, purchase since the top already has elaborate neckline, viagra I chose to wear feather earrings instead. And even if I know I must officially get some tan especially on my face, LOL, I can't do so. I have what it's called photocontact allergy -which simply means that prolonged exposure to the sun will give me allergies. Just a little FYI.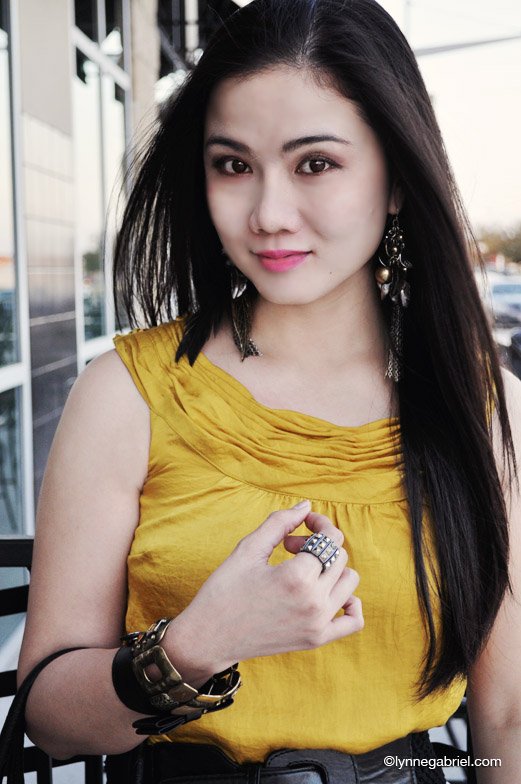 The skirt has thick black garter which I wasn't necessarily fond of so I grabbed one of my old belts to cover it.
And in case you were wondering why I am wearing sleeveless top and mini skirt…it was 77 degrees in Houston when we shot this! Soooo woohooo! I was thankful for that warmer weather after having several days of nothing but 30s, 40s, and 50s.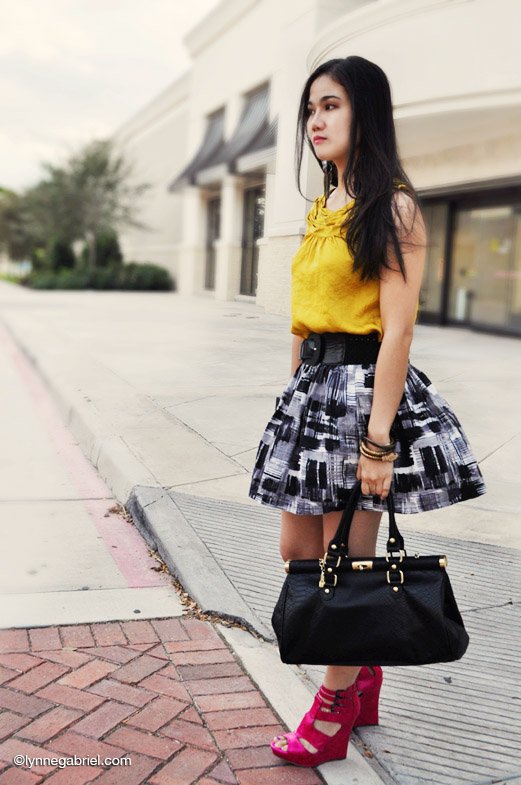 Your outfit isn't complete without accessories so stock up on them! Gold, black, and silver – those are basics.
PS: If you like any of the accessories I wear, check out my Shop My Styles page! I have most of my accessories there for sale. And if you don't see it there, email me cuz I might have just not posted it up yet!