This was a super fun shoot for me. I guess it's always inspiring to have a new location. The park we always go to, online no matter how beautiful and photogenic it was, it already got kinda old. Thankfully we found this place and had used it a few times for some outfit shoots, so you will definitely see a couple more outfits with this in the backdrop.
The kid in me came out when I started soaking my feet in the water. It was kind of a spur of the moment thing so after getting out of the water, I had no towel to dry my feet. Oh well!
Other than the fact that we had a new location and I got to play in the water, my outfit here was also very relaxed. Wearing an American Eagle Outfitters checkered short which I got last summer, UCLA off-the-shoulder tee from CollegeHautees.com and foldable ballet flats from Coco Rose London.
The weather here in Houston is getting warmer and warmer by the day and it's not even summer yet so a relaxed and cool outfit is definitely a must in some days.
Anyway, if you're a college girl (and even if you're not a college girl anymore like me, haha!) and want to have a college shirt, check out CollegeHautees.com for some cool tees and stay tuned for a $50 gift certificate giveaway!
Ballet flats are definitely in these days! As much as I love wearing heels, I am more a ballet flats girl, believe it or not! You will see me wearing flats, flip flops, and sandals most days. The ballet flats from Coco Rose London are quite unique because they are foldable and fit in a small pouch. When your feet get tired from wearing heels, you can just pull them out and wear them! Check out www.cocoroselondon.com for stylish designs.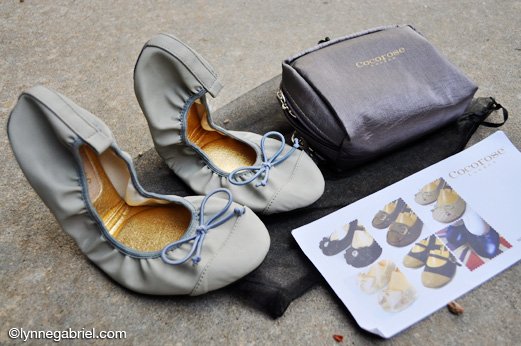 Thank you for your continued support ladies and gents! I appreciate you always visiting my blog, leaving comments, and spreading the word about it. xoxo