Belle Poque Vintage Dress via Amazon.com (Check out other options below.) | Stud Pearl Earrings via Amazon.com | Pearl Bib Necklace via Amazon.com | Pearl Stud Bangles (Similar Here and Here) | Jessica Simpson Bow Heels via Amazon.com | Totes Clear Umbrella (All c/o except umbrella and balloons!)
. . . . . . . . . . . . . . . . . . . . . . . . . . . . . . . . . . . . . . . . . . . . . . . . . . . . . . . . . . . . . . . . . . . . . . . . . .

It's my birthday week! And other than feeling sick the past few days, I feel pretty good for my age and about my age! I know I sound like I'm like in my eighties or something but the truth is I'm not (you can tell, right?). At the same time, I'm also not as young as you think. It's really the Asian genes and I'm so glad and proud (in a good way) that I have it. My birthday isn't until Wednesday, February 3rd, but I've celebrated early with some friends, thanks to Warner Brothers! They sponsored my birthday night last Thursday, January 28, with free drinks, free food, and free movie #HowtoBeSingle for about 50+ of my friends and I. The movie comes out on February 12.
Anyway, if you've been following me for awhile, you know that it's been a tradition here on my blog to have a week of birthday outfits, usually in the theme of pink and red. For the past 3 years, I believe I've done that or at least, for the past 2, I remember doing it. Sadly, this year, I can only do. I have some upcoming personal projects (sssh! Can't say yet) that are taking quite some of my time here and there. But I will at least have another big giveaway at the end of this week so stay tuned!
For the meantime, how do you like this classic vintage dress I got on? Aren't the 1950's dresses so darn modest? I think it really is one of the best fashion era if not the best. I love how women back then can wear fit and flare dresses like the one I'm wearing and still look sexy in my opinion.
I provided some other options for you to check out. Just click here to take you to the bottom of this page. It may show as "out of stock" for some reason but it's really not.
Oh and how could you not notice the shoes? Did you go OMG? You're not alone. I did the same thing and guess what? Before I knew it, it's in my cart! Sometimes, my mind and my hand communicate with my consent. Ha!
And since Valentine's Day is coming up, these shoes are gonna be perfect on a date night, even if you're just wearing a pair of skinny jeans and a dressy top. Your man will be mesmerized. You're welcome!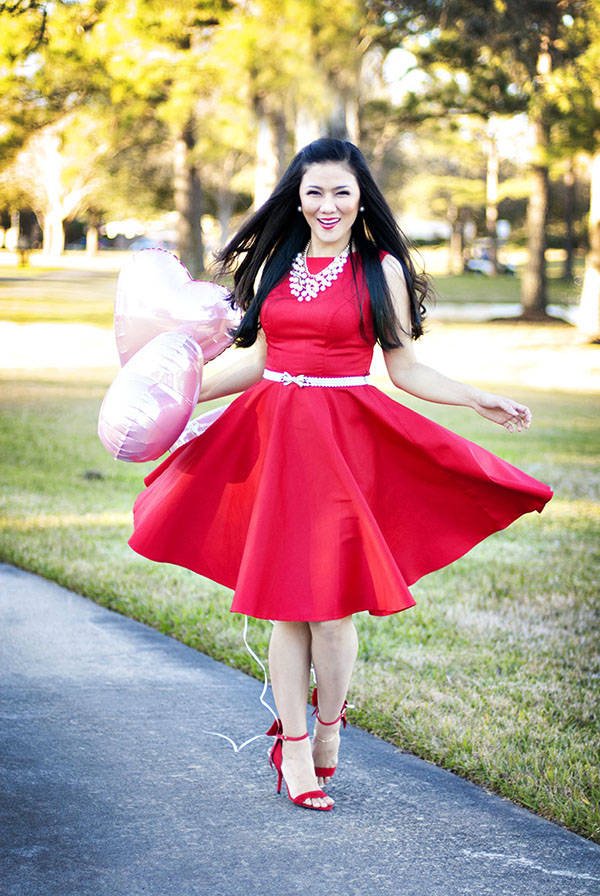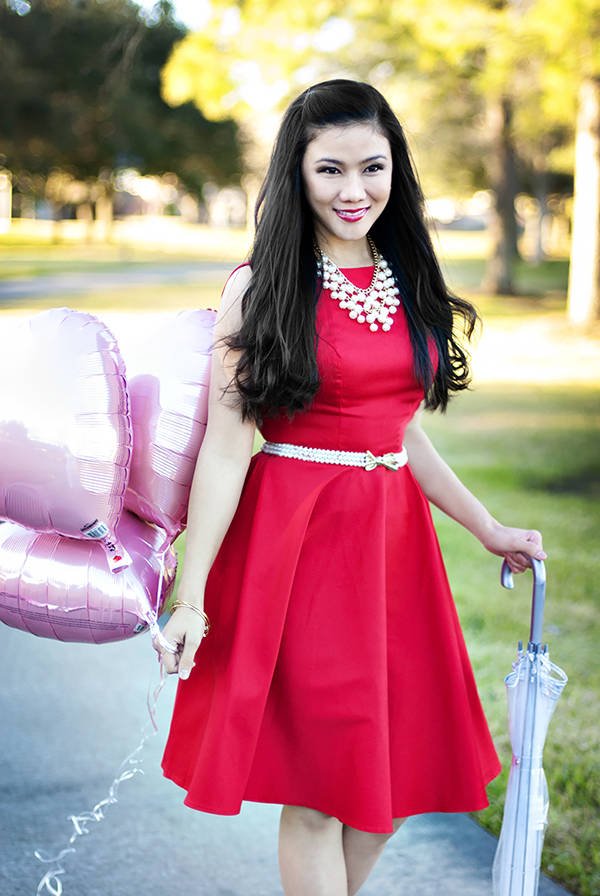 SaveSave
SaveSave
SaveSave