After several weeks of renovation, ailment ALDO Shoes at the Houston Galleria reopens this weekend and is better than ever! As part of the grand re-opening, ALDO celebrates by having a DJ in-store, giving away a few $50 gift card to the customers, and an additional 15% OFF on purchase. I'm fortunate enough to be asked to cover the event and I had such a blast!
It continues all weekend long until Sunday. As usual, here's my photo coverage of the event and you can tell, it was so much fun! If you're in the Houston area and you have some time on Sunday, be sure to stop by ALDO Shoes near Nordstrom's to take advantage of the additional discounts and giveaways.
I absolutely LOVE this huge background behind the counter.
DJ Johnny did the spinning last night.
The store was so packed! There was never a dull moment for the ALDO team. We all had so much fun!
My friend Dominique McGhee of the Monster Lifestyle stopped by to check out some men's shoes and to show support. Thank you Dom!!!
Shalanda Turner of Live Life in Style and a fellow Houston fashion blogger, also stopped by the store.
With the LOVELY Ingrid Donissaint of ALDO Group from Montreal. It was great meeting you Ingrid!!!
A FEW OF THE HAPPY ALDO CUSTOMERS…
She got the same shoes I got!!!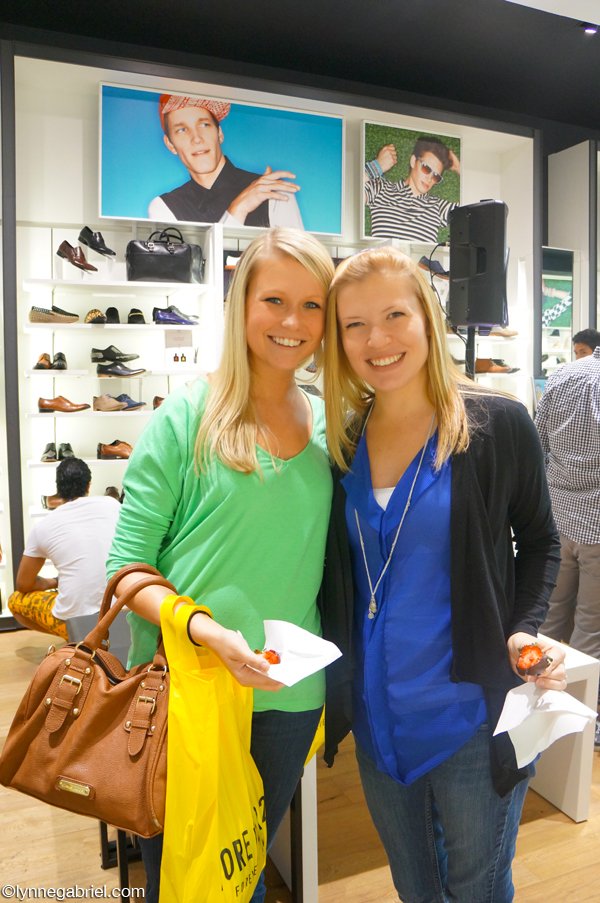 MEN LOVE ALDO SHOES TOO!…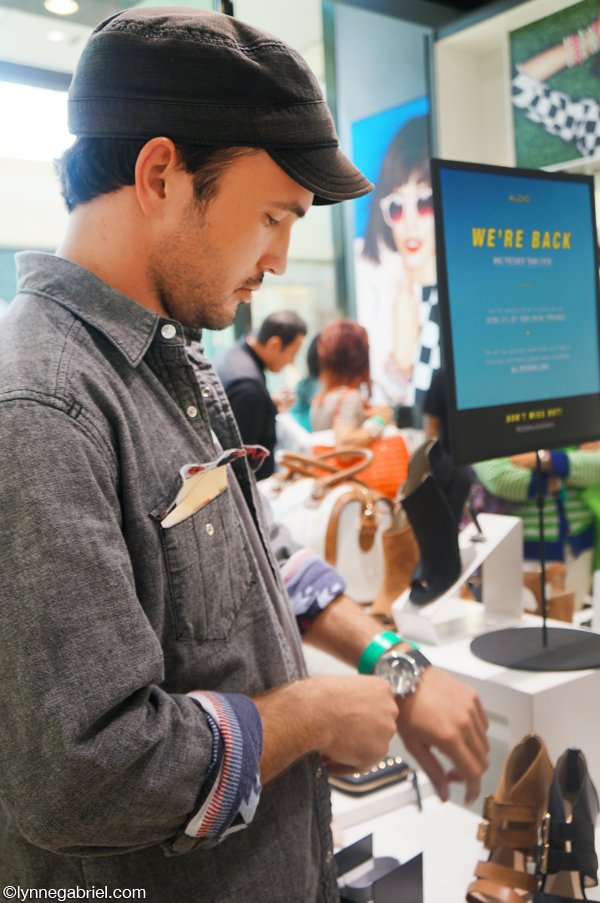 THE TEAM BEHIND THE SUCCESS OF THE GRAND RE-OPENING EVENT…
Brad Hendrick, ALDO's District Sales Manager in Houston, stopped by at the event last night.
Ashley, one of the store managers, did such a great job preparing the questions for the gift card giveaways last night.
The ever friendly Diane, a sales associate at ALDO. She assisted me in picking the three pairs of shoes I got as a gift from ALDO. Thank you Diane!!!
Ingrid Donissaint, together with two other ALDO Sales Associates, having fun getting their pics snapped.
The official photographer of the night, Omar Mejia, once again with the ever so lovely Ingrid.

A SNEAK PEEK OF THE NEW ALDO COLLECTION…

Thanks Sasha for letting me snap a pic of your shoes and your feet! I got the same pair in a different color.
It's wedge season and ALDO has you covered!
Yes, gladiator sandals are back!
And if you're more of a flats girl, here are some gorgeous toe cap shoes!
You can be a stud with these studded heels!
And more studs right there!
Interesting and colorful snake print heels
What a gorgeous handbag!