Yay, another outfit post! This time in a different location! This is a beautiful spot in the middle of Houston's Medical Center…basically a small courtyard-like spot with fountains and wall fountains right where the hospitals are. Some of you might know that we rushed my grandma to the hospital last Saturday (she's fine and stable now, thank God!) that's why we are in this area. It's about 15 minutes from our house.
Anyway, here's another attempt to be the corporate chick that I'm really not, LOL. The corporate chick in style, of course! Click here to view the first attempt just in case you haven't seen it before.
On this ensemble, I'm wearing this coral cross bust dress from LOVE. Unfortunately, I think they've sold out of this color, but I found one in nude which you can find here. Originally at $60, they currently have it on sale for 50% off, now at $30! So don't miss this chance to grab this really cute dress.
I matched it with my mom's black boyfriend blazer. I must admit, I'm really not huge on blazers which is why I really don't have any in my closet. Anytime, I need one, I grab one of my mom's. LOL. But it's currently on my wishlist so I may have one of my own pretty soon, haha!
I also added a pop of mint green with my Forever21 bracelet and Charlotte Russe pumps…oh how I love mint green! Definitely my fave color this season!
Statement necklaces add a great touch to your outfit…even if it's in a corporate environment.
The dress came with a plain brown skinny belt but I replaced it with my floral Forever21 belt.
New satchel from HandbagHeaven.com. This Bree Satchel comes in three colors: blue, beige, and black. I'm so in love with this new handbag. It's very spacious and has lots of pockets inside. I'm big on big handbags (no pun intended) just because I'm your regular girl who usually carries lots of things with her, ya know? LOL. It's currently on sale right now for $45. Check out HandbagHeaven.com for other cute satchels, shoulder bags, and clutches. They offer an easy return and money back guarantee.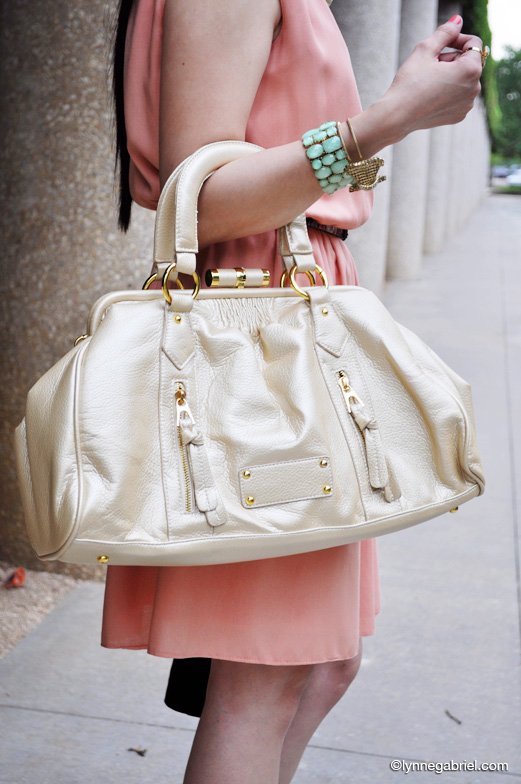 Forever21 Mint Green & Gold bracelet, Charlotte Russe bow bracelet, Astrid & Miyu First Kiss Ring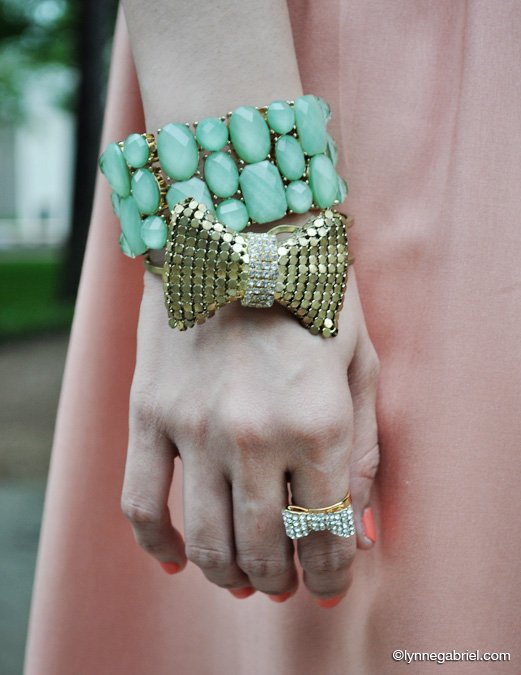 Charlotte Russe Mint Green Pumps
I'm crushing on some cute things this Spring and here's some of my wishlist from LOVE & Handbag Heaven.
Geranium Chiffon Rainbow Chiffon Hem Dress $63.52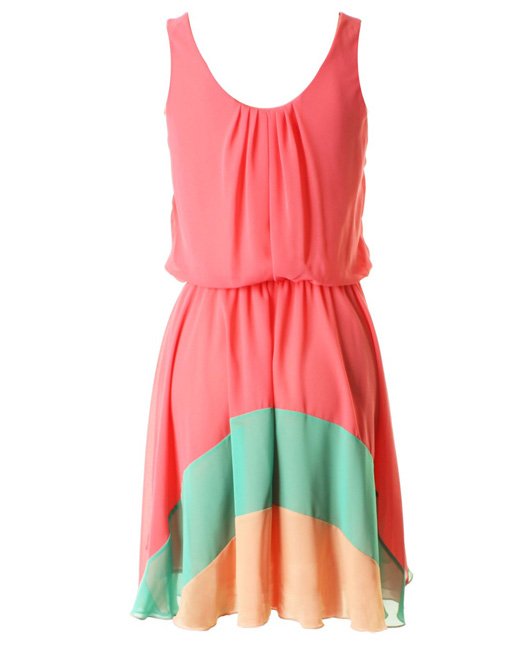 Mint Blossom Print Pleat Assymmetrical Midi Dress $66.70


Chelsea Colorblock Satchel $50.96

Hope you lovelies would send me some luuuuuvvvv by leaving me comments below. I read each one of them and I appreciate you for taking the time to check out my blog. Would also appreciate you guys hitting any of the buttons below and following me on Bloglovin' so you can get notified whenever I have a new post.
Ciao for now bellas! xoxo