Simplee Apparel Off-The-Shoulder Top via Amazon.com | ASOS Ankle Jeans | Louis Vuitton Speedy 30 | DEB Shops Strappy Sandals (Sold out but check out other options below) Gorjana Layered Necklace | Margaret Elizabeth Bangle | DEB Shops Earrings (Sold out) | (All c/o)
. . . . . . . . . . . . . . . . . . . . . . . . . . . . . . . . . . . . . . . . . . . . . . . . . . . . . . . . . . . . . . . . . . . . . . . . . .
I am pretty sure that for as long as you have lived, you've heard the rule in fashion "No white after Labor Day." It basically means you can't wear white after this particular holiday. I wasn't quite sure where the rule came from and I'm assuming that many of you don't too so I researched a little bit and found this interesting article from Time.com.
"Instead, other historians speculate, the origin of the no-white-after–Labor Day rule may be symbolic. In the early 20th century, white was the uniform of choice for Americans well-to-do enough to decamp from their city digs to warmer climes for months at a time: light summer clothing provided a pleasing contrast to drabber urban life. "If you look at any photograph of any city in America in the 1930s, you'll see people in dark clothes," says Scheips, many scurrying to their jobs. By contrast, he adds, the white linen suits and Panama hats at snooty resorts were "a look of leisure." 

Labor Day, celebrated in the U.S. on the first Monday of September, marked the traditional end of summer; the well-heeled vacationers would stow their summer duds and dust off their heavier, darker-colored fall clothing. "There used to be a much clearer sense of re-entry," says Steele. "You're back in the city, back at school, back doing whatever you're doing in the fall — and so you have a new wardrobe."
But just like me, you probably don't think it makes sense, especially, there's something we call "Winter White" in fashion. Winter is after Labor Day, so why couldn't you wear white all year long? There are so many ways to sport your whites in fall and winter and I can't wait to show them to you! 
Do you wear white all year long? Why not, right?
Check Out Other Off-The-Shoulder Tops Below


Check Out Other Strappy Sandals Below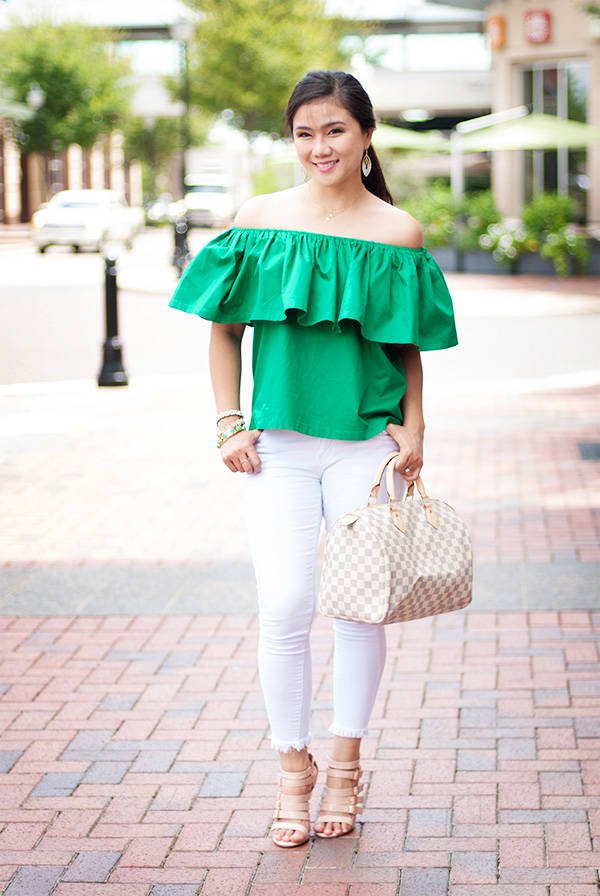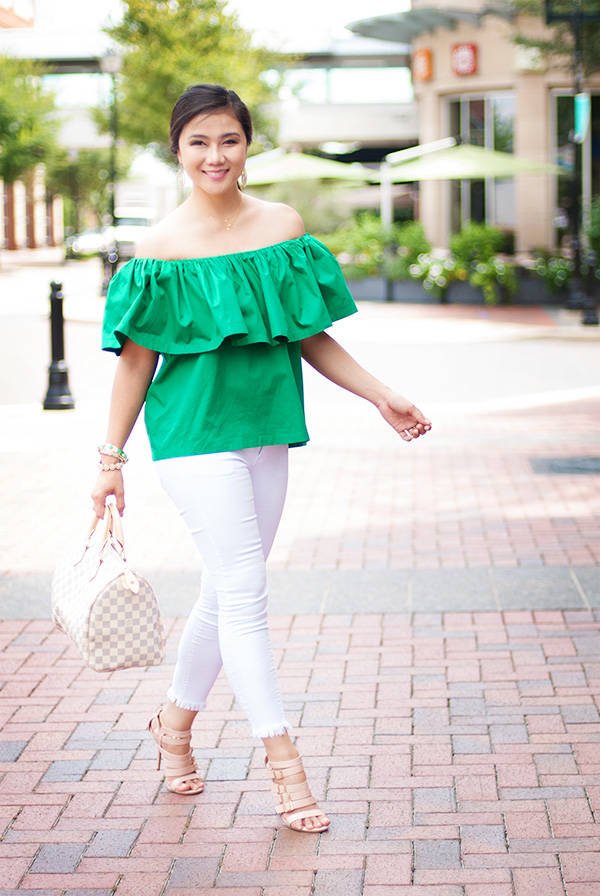 SaveSave
SaveSave
SaveSave
SaveSave
SaveSave
SaveSaveSaveSave
SaveSave
SaveSave