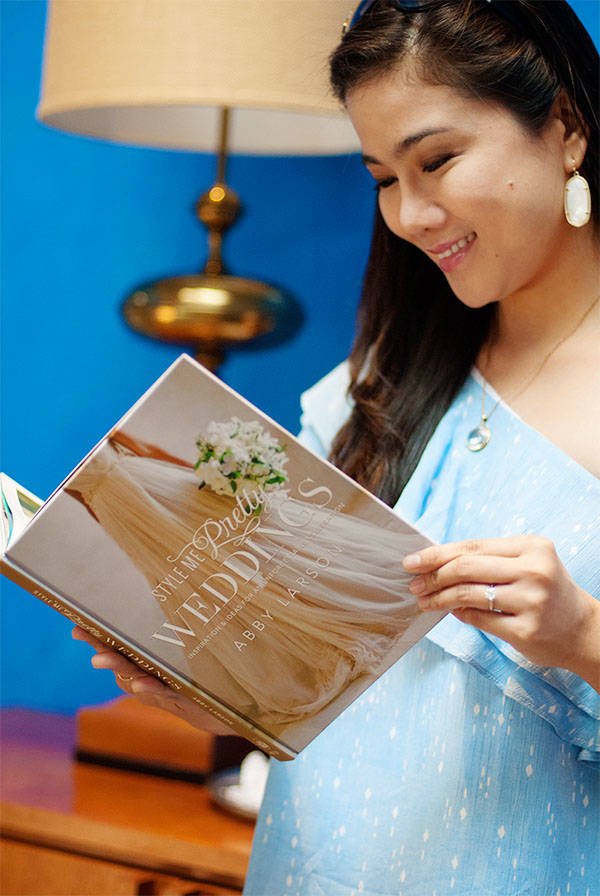 As a lot of you probably know, I got engaged last June 3rd and after which, we set a date and I went into overdrive planning everything. While it's definitely ideal to hire a wedding planner, we (mostly I, the bride, ha!) preferred to plan the wedding by ourselves. Not that I have envisioned my dream wedding from the beginning but as I've gone, I found ideas here and there that I wanted to incorporate that it will take just as much time explaining it to the planner as getting it done myself. For all of you future bride-to-be, a word of advice: Planning your own wedding isn't for the faint of heart. Enough said. However, at the end of the day, I'm sure when all is said and done, you'd be satisfied to see all your vision come true. I, honestly, can't wait for that day. Not to mention that it will be such a wonderful moment and the beginning of a new season with the love of my life.
I never thought that there's too many details that can go into a wedding and finding the perfect wedding dress for my special day is just a piece of this gigantic puzzle! My wedding is only 4 months away and I'm excited and nervous at the same time! I had done mostly the details here and there so it was time for me to finally find dresses and try them on.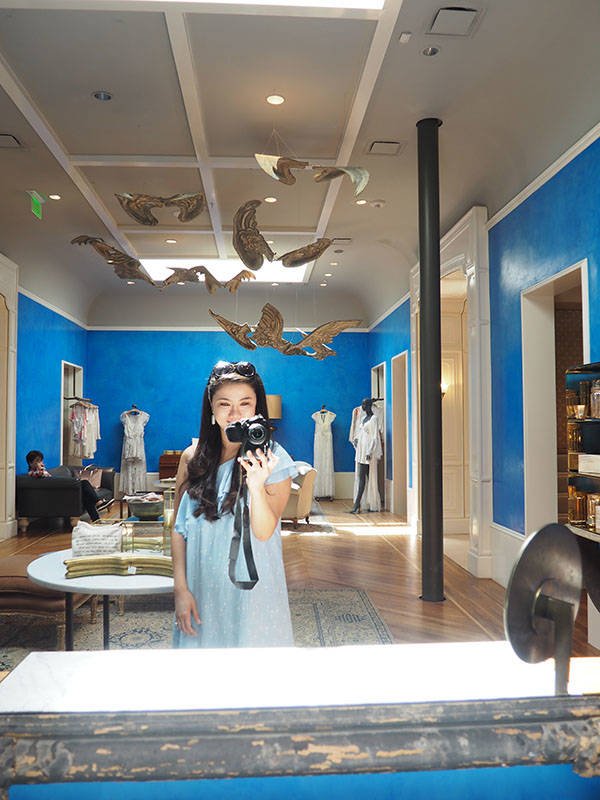 Last week, I finally got to do that! I set up an appointment at BHLDN here in Houston, which is Anthropologie's Bridal department. The place was absolutely magical and is a one-stop-shop for brides and bridesmaids. They have everything from bridal and bridesmaids dresses, lingerie, robes to shoes, accessories and décor.
BHLDN gives the bride an 'exquisite experience', as described by my choir pastor and friend, who came with me to the store. The staff makes you feel like you're the only bride in the world! They are all friendly and give you the fullest attention.
We got to the place at least half hour earlier than my appointment so I had the chance to explore and look at some items that caught my fancy like Will You Be My Bridesmaid Emergency Kit, Minimergency Kit for Brides and Bridesmaids, Will You Be My Bridesmaid Hairties, and Will You Be My Bridesmaids Cards. While I've already asked my maid of honor and bridesmaids and they've all said yes already, I still plan on surprising them with a formal request to be a part of my bridal party and thought these goodies will definitely make a wonderful gift to go with asking them formally. I mean, who can say no to that? Ha!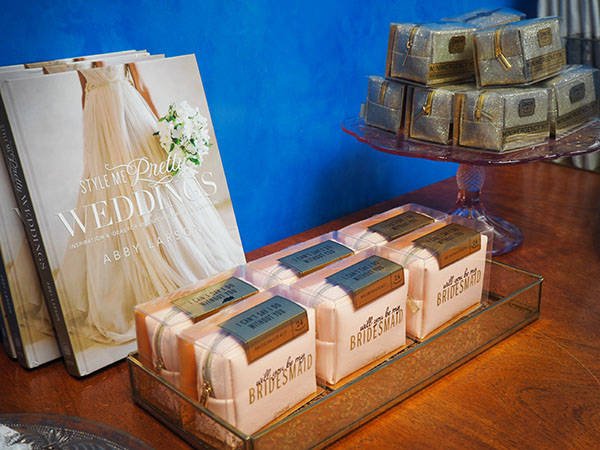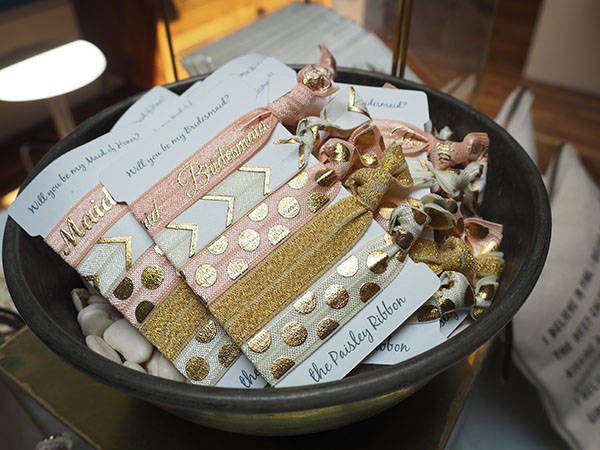 I also thought that this Heirloom Bridesmaid hanger will make a great bridesmaid gift!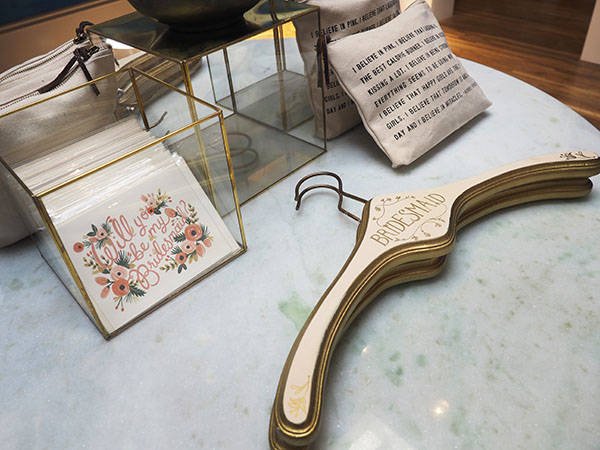 Another thing that caught my fancy were these mercury candle holders! Since our wedding colors are blush, gold/champagne, and beige, anything that will work with those, I pay attention! BHLDN seriously has some amazing centerpieces that you would want to check out as well.
Looking for a robe to wear for prepping or a lingerie to wear on your wedding night? BHLDN has you covered too! Although I love laces, I personally have something like this robe from Plum Pretty Sugar. Most brides prefer to wear robes and have their bridesmaids wear robes as well and being the traditional bride that I am, I am planning on having my bridesmaids wear robes.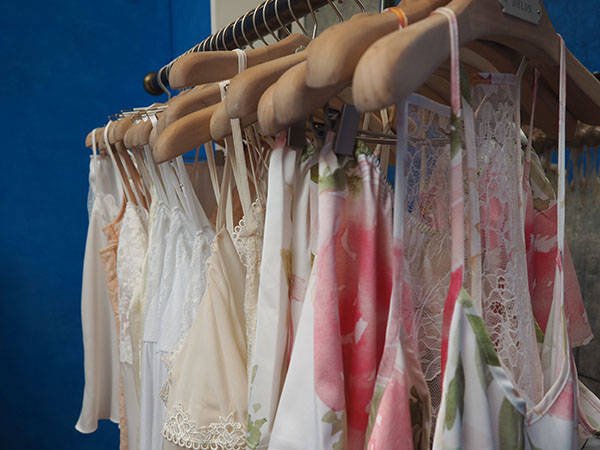 I also got to look at some dresses for my bridesmaids. I decided to go with mix and match styles for my bridesmaids and found that BHLDN has a good mix of bridesmaid dresses that will work for what I have in mind.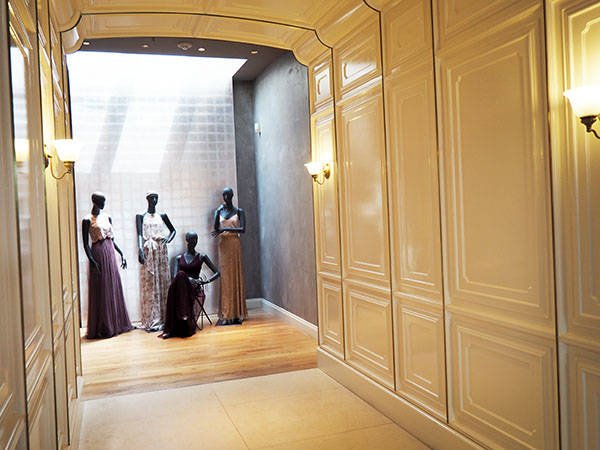 And now here comes the actual bridal gowns section of the store. The store basically had three "compartments" and while every room is whimsical, the section with the bridal dresses definitely gives one the fanciest feelings. With dimmed lights, sequined and laced dresses hanging and worn by mannequins, and a giant mirror in the back, walking in this room made me feel like a princess looking for her next dress to wear to dance the night away with her prince. So dramatic, I know! But that's what it felt like to me at least! BHLDN really did a great job in giving any bride such a fairy-tale experience, right in their store!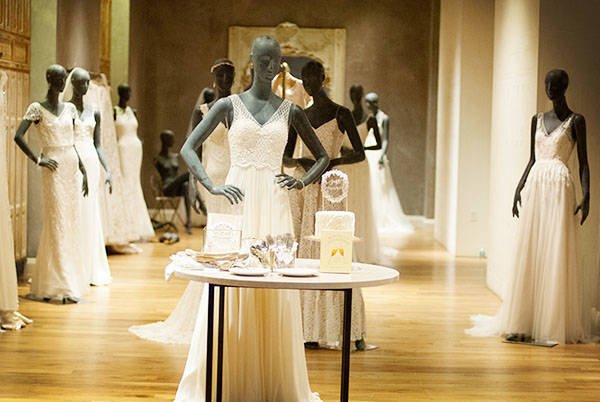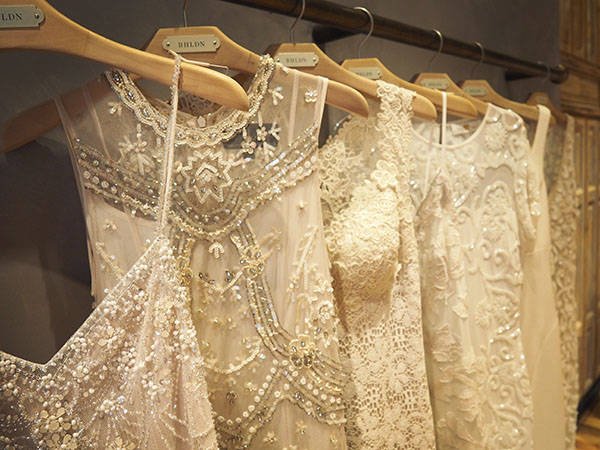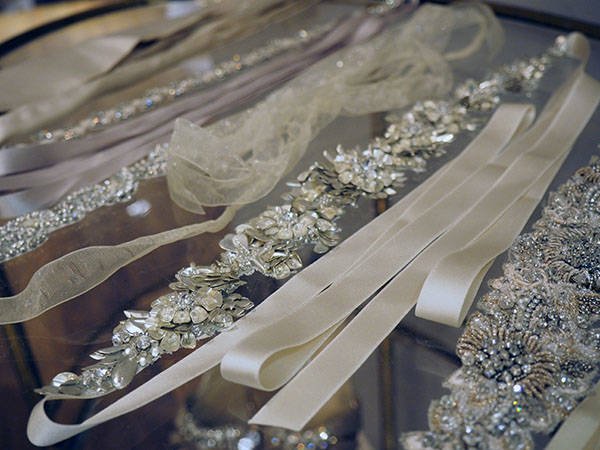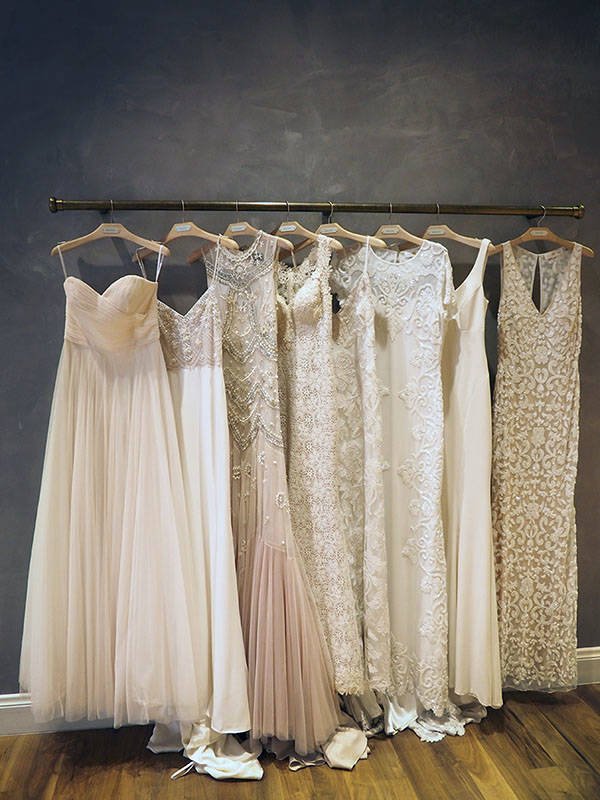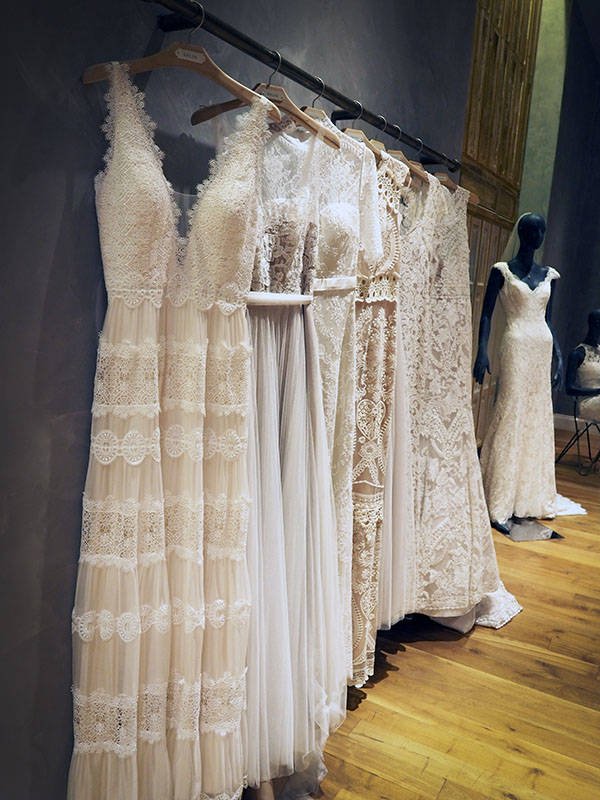 Now here comes the actual trying on of dresses. Prior to coming though, I have pre-picked some styles online and sent it to them so they can prepare it. BHLDN has reasonable bridal gown prices. I have shopped around and found that most of the styles that caught my attention were over $3,000 and some were even $5,000 and $6,000. I decided not to splurge on a dress that I will only wear for a few hours. Don't get me wrong, I still would want to wear the best of course, but nothing like having the best of both worlds! Fortunately, BHLDN has got some of the styles that I liked and prices that I liked even more!
Initially, I had set my eyes on having a fit and flare style, with tulle mostly at the bottom. I wanted my dress to be whimsical but not over the top ballgown. The Heidi Gown was one of my pre-picks before I came to the store but when I saw it in person, I thought it's my least favorite. But as soon as I tried it on, I just fell in love with it. It had some embroidered details in it and I think the lilac accents on the embroideries kinda threw me off but it eventually grew on me. The dress felt magical! I felt like a Disney Princess in it. I walked out of the fitting room and when my friend Angela saw me, she got teary-eyed. And I almost did too! It was absolutely my very first time to try on a wedding dress. Awww! It's heart-warming! Heid Gown was a little over my budget but I was willing to shell out a little bit.
Needless to say, I said yes to this one. But….wait for it!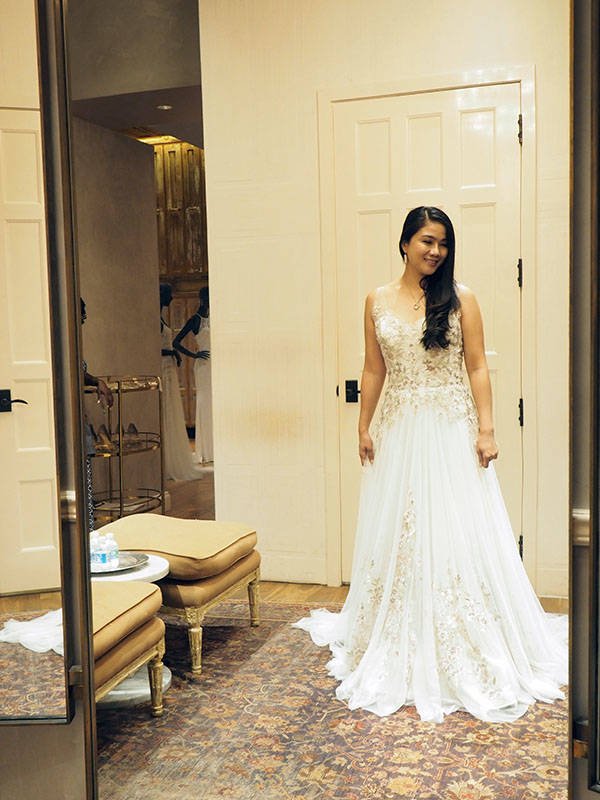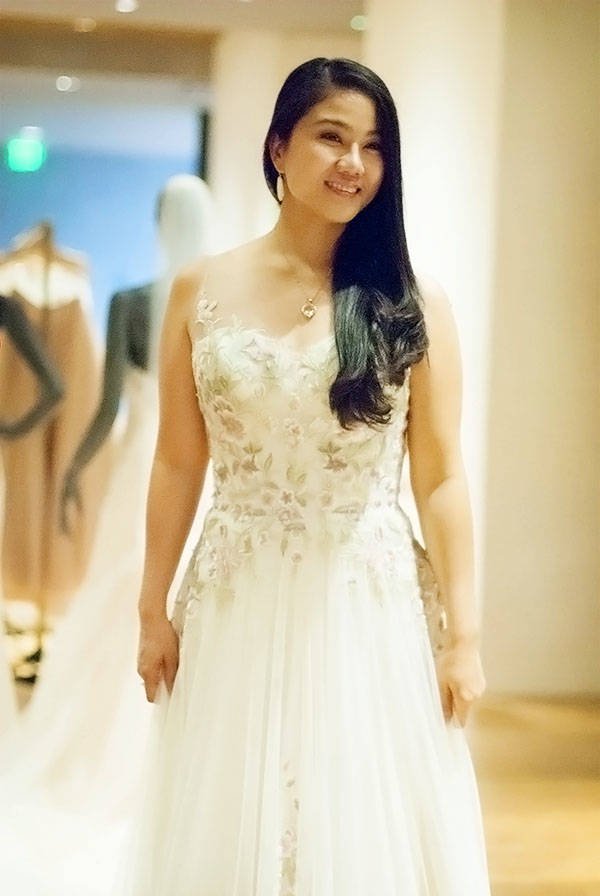 When I said above that I said yes to the Heidi Gown, it was true until I got to try on the Adalynn Gown. This baby is just gorgeous! I almost died when I tried it on, but God said, not yet, you have to get married, so I went back and looked at myself again in the mirror, wearing Adalynn! Kidding aside, this gown is so beautiful. I was told that this is actually one of their best sellers. I don't doubt that at all. Not to mention that it's only $1,800! I wanted to stay within my budget of $2K or below and this was it…at least for the meantime, until…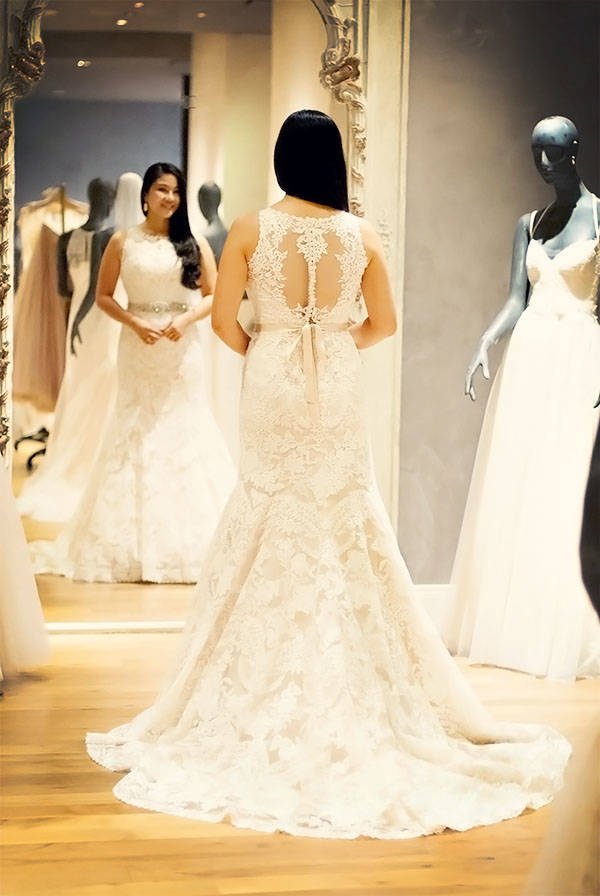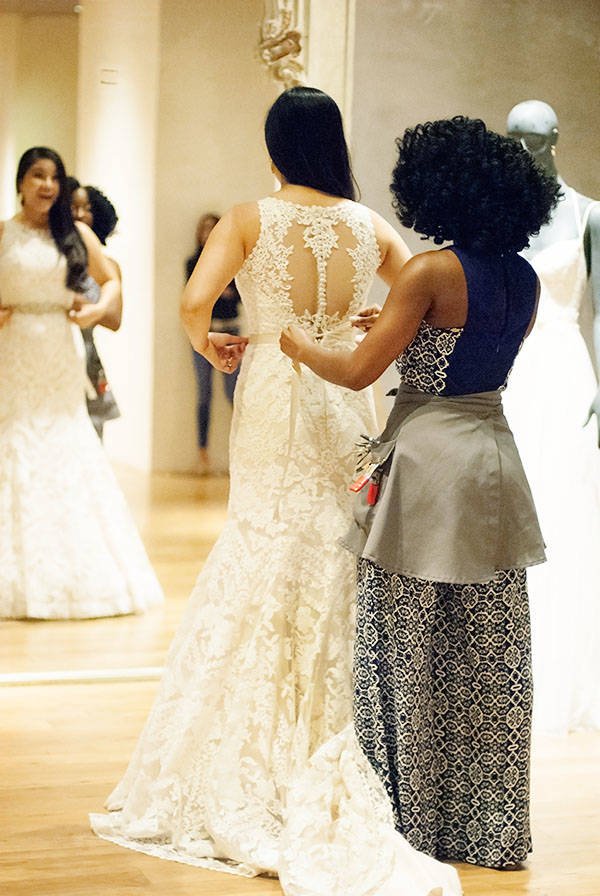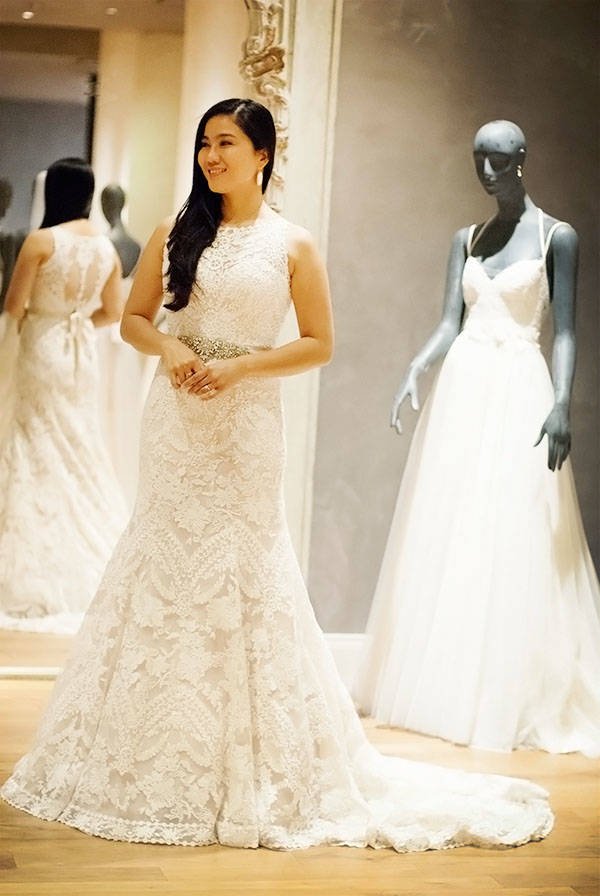 We added a belt to cinch the waist and add an accent. The dress even looked better with it.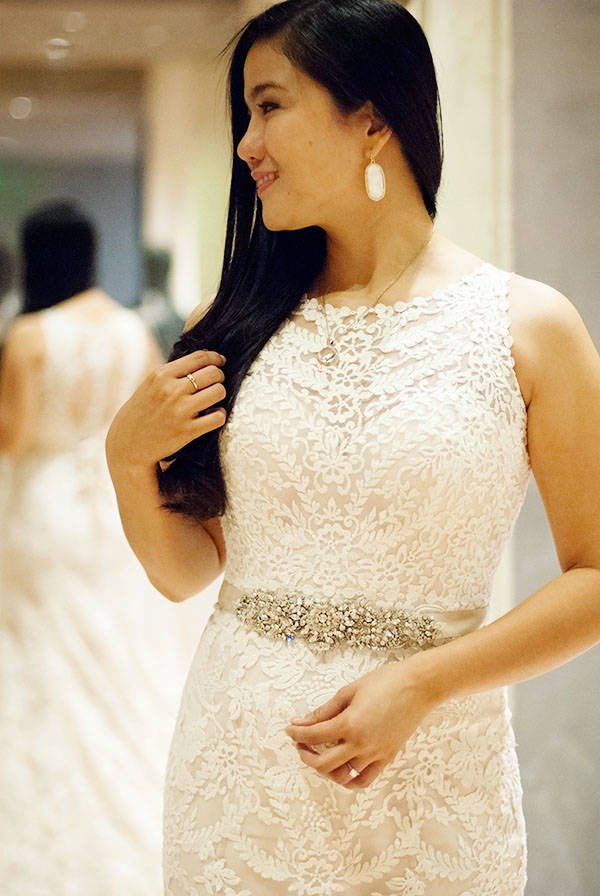 It was Adalynn Gown for me until I got to try on Reagan Gown. Although I also love Reagan gown and I had my eyes originally set on dresses with tulle bottoms like I said, I realized that the fit and flare style wedding dress isn't for me. The details in this dress are pretty amazing too. If you're having a bohemian style or vintage chic wedding, then you probably should check out this dress. The best part? It's only $975!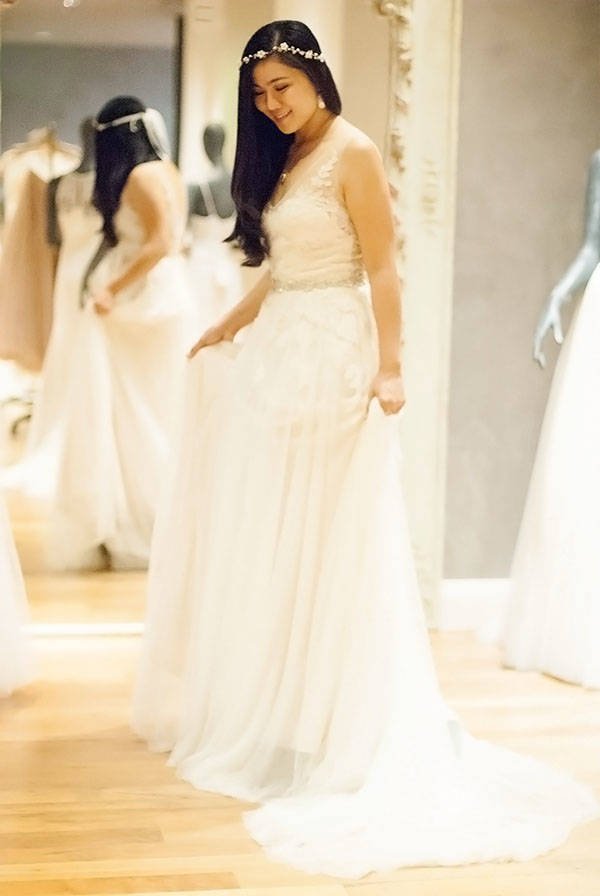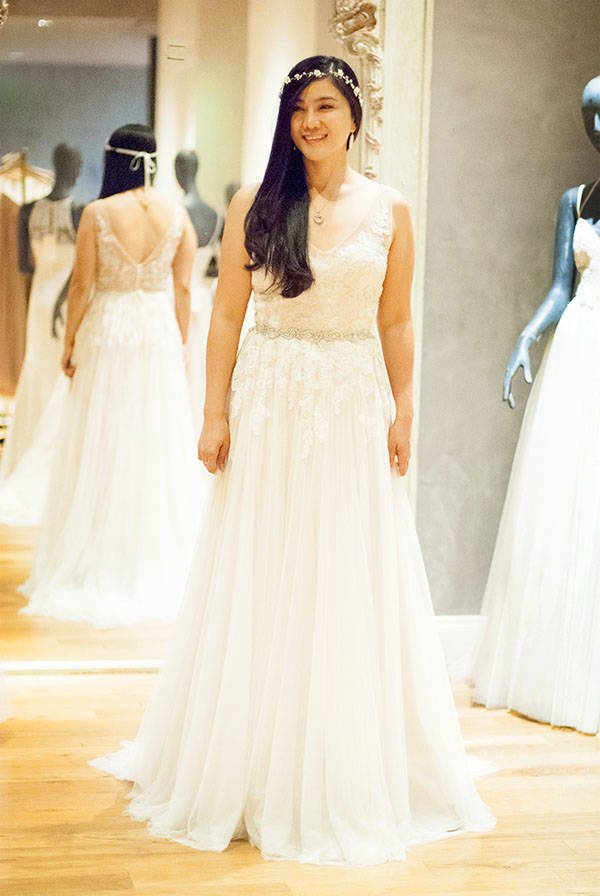 By the way, meet Angela and Fiona – dear friends of mine who came to support me while trying on dresses. I love them! Fiona is my pastor and friend at Lakewood Church and Angela is one of my bridesmaids. It's encouraging and empowering to have friends and of course, my mommy, to be on my side, while making this decision about the dress.
And here's Pastor Fiona, listening to me intently while I'm trying to explain something. I honestly don't remember what we were talking about – but I'm sure it has something to do with the dress! She's a very busy woman: wife, mom of 5 kids, and pastor yet she still managed to find time and spend at least an hour with me while trying on dresses. Grateful to God that there are people like her at our church who will invest in others.
Before this final dress, I tried on a dress that I saw one of the mannequins wearing and loved it! After faux-saying yes to 3 dresses, I ended up falling in love with the dress I picked last at the store and I am considering that dress so I am not showing it on the blog for the meantime.
Here's the last dress I tried on. It's gorgeous in person, especially with a flower crown, but the dress is again more like a boho/vintage chic style than what fits our venue and my wedding theme.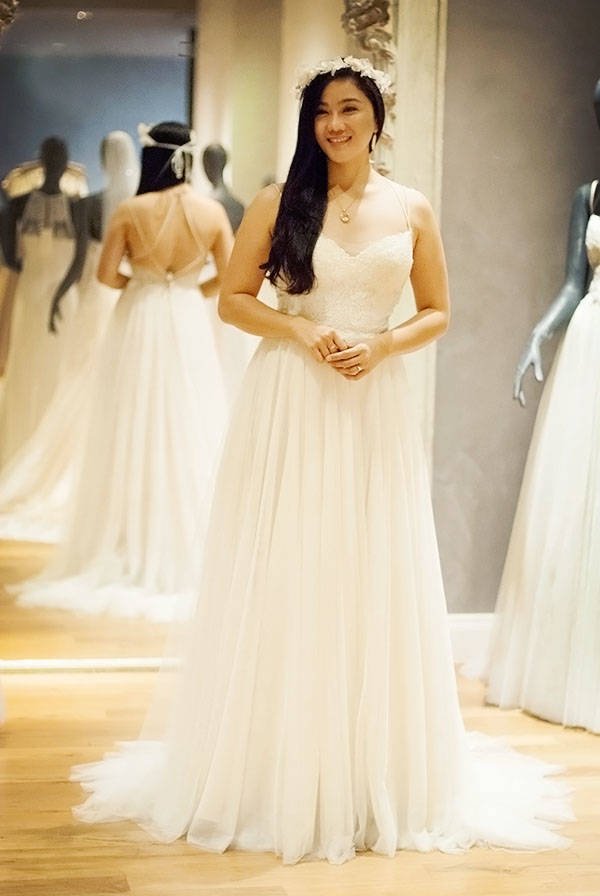 Overall, I had such a wonderful time trying on the beautiful dresses at BHLDN. BHLDN is such an elegant store that offers bridal dresses within my budget…and yours too!
The search is totally not over and I'm keeping my options open so stay tuned for a few other bridal posts! I am excited to take my bridesmaids with me next time to try on their dresses and try on a few more bridal dresses! It's so exciting and so much fun!
Special thanks to my mom, as usual, for taking these amazing photos! My blog wouldn't be the same without her love and support throughout these years. I love you mom!
…………………………………………………………………………………………………………………………………………….
Disclaimer: This post is sponsored by BHLDN. The opinions expressed herein are mine and are not indicative of the opinions or positions of BHLDN. Thank you for supporting LynneGabriel.com sponsors. They make my blog possible!
SaveSave
SaveSave
SaveSave
SaveSave
SaveSaveSaveSave
SaveSaveSaveSave
SaveSave
SaveSave
SaveSave
SaveSave
SaveSaveSaveSave
SaveSave
SaveSave
SaveSaveSaveSave
SaveSaveSaveSave
SaveSave
SaveSave
SaveSave
SaveSave
SaveSave
SaveSaveSaveSave
SaveSave
SaveSave
SaveSave
SaveSave
SaveSave
SaveSave
SaveSave
SaveSave
SaveSave
SaveSave
SaveSave
SaveSaveSaveSave
SaveSaveSaveSave
SaveSave
SaveSave
SaveSaveSaveSave
SaveSave
SaveSave
SaveSave
SaveSave
SaveSave
SaveSaveSaveSave
SaveSave
SaveSave
SaveSave
SaveSave